Elder Scrolls V: Skyrim
Tags: bethesda-game-studios bethesda-softworks todd-howard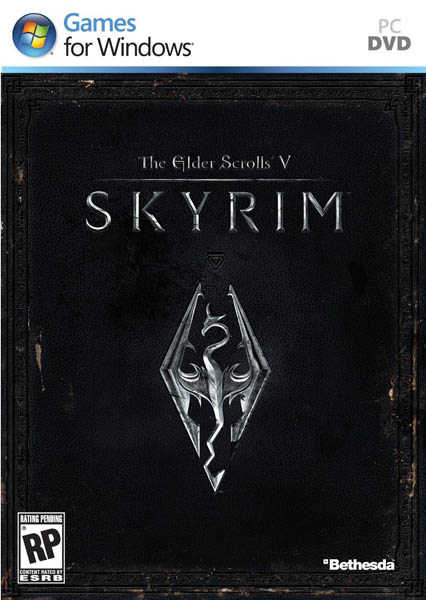 10,127 Views
14 Stories

Release Date: Nov 11, 2011
The Elder Scrolls V: Skyrim is a role-playing video game developed by Bethesda Game Studios and published by Bethesda Softworks. It is the fifth installment in The Elder Scrolls action fantasy video game series, following The Elder Scrolls IV: Oblivion. The game was announced on December 11, 2010 at the Spike Video Game Awards with a release date of November 11, 2011. On 12 December 2010 Bethesda announced via Twitter that it would be using a new game engine for Skyrim.
---
Official Video - http://www.youtube.com/user/BethesdaSoftworks
---
Collector's Edition
In addition to including the highly-anticipated game, this premium version of The Elder Scrolls V: Skyrim also includes:

'The Making of The Elder Scrolls V: Skyrim' DVD. This documentary DVD contains exclusive, behind-the-scenes footage, including interviews with the Bethesda Game Studios team as they take you from concept to creation and provide insights into the story, gameplay, setting, legacy of the Elder Scrolls franchise, and much more.
'The Art of Skyrim' Official Art Book. Featuring over 200 pages of striking, full-color illustrations, sketches and models, this stunning 9 3/8" x 12 1/8" coffee table book showcases the characters, creatures, environments, and weaponry of Skyrim. With a foreword by game director Todd Howard and commentary from Bethesda Game Studios artists, readers will be guided through the game's iconic visual style.
Alduin Statue. Created in conjunction with the IP Factory, this collector's only statue stands 12" tall and is made of high quality PVC. Modeled from actual in-game 3D digital files, it showcases Alduin, the World Eater. He stands perched atop one the game's many dragon walls that teach the player the lethal language of dragons.
---
Recent Stories
Gallery
Links
Trending Video Games