Stories
Sort by: Most recent | Popular today | Popular this week | Most views all time | Most Liked Page 1 (1 - 3 of 3)
About: Final Fantasy VII Remake (x)
Preview

By: goukijones Jun 15, 2019 | 1 Comments
You've got to see it for yourself. Does Square Enix have a perfect blend of action and strategy? You be the judge.
Absolutely sick. This game is a remake and will not be like the original. It's supposedly releasing in episodes and episode 1 is the entire Midgar City Quest/Mission. In the original game, Midgar was the starting area and once you left Midgar, you were out in open world.
I've bookmarked below where the E3 2019 Square Enix Press Conference begins to cover the mechanics of Final Fantasy VII.
Read full story...
Blog

By: goukijones Jun 11, 2018 | 1 Comments
What's the game you wanted to see most from Square Enix?
Square Enix Press Conference E3 2018 So We're Just Going To Ignore Final Fantasy VII
When the day started out I knew the Square Enix E3 Press Conference was first thing in the morning. Unfortunately, the only game I had any interested in was the progress of Final Fantasy VII. Well, we got 0. The game was not shown. The last I heard was the entire studio was fired and the game has completely restarted development. But hey, that's Square for you. The game will come out when it's finished. And that's fine.
There was a new Kingdom Hearts trailer shown.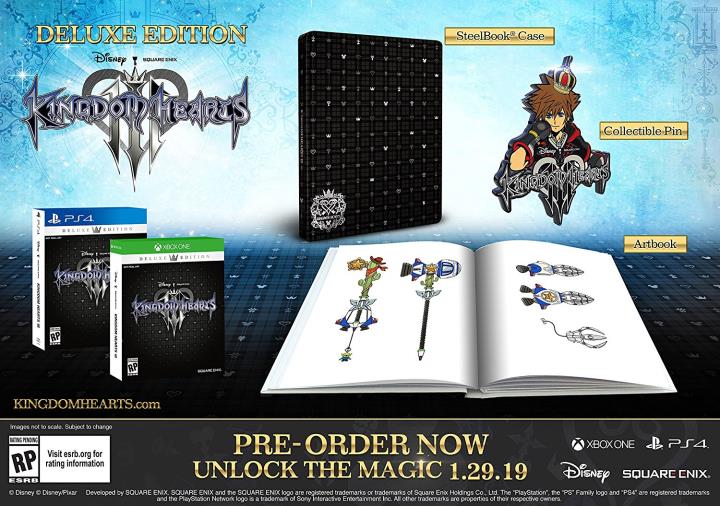 Pre-order from Amazon or Gamestop
Read full story...
Video

By: goukijones May 9, 2019 | 1 Comments
Yes, they are still making this game.
Looking good, looking good! There's some quick footage of the combat and I can't really get a grip on how the action is going to play. There's a Punish button and an Attack button, I don't have any clue what either one of them do. Plus a Commands Menu button that seems to be dimmed during combat. Throughout the trailer I'm still only seeing parts that look like they are from early in the game. What worries me is that the game may be so extravagant that they do actually release it episodic style like was mentioned in the past. It'll be a strange thing for the industry, but not something that is crazy in 2019.
More to come...
Check out Final Fantasy VII merchandise on Amazon and GameStop.
1