Stories
Sort by: Most recent | Popular today | Popular this week | Most views all time | Most Liked Page 1 (1 - 2 of 2)
About: Kingdom Hearts III (x)
Video

By: goukijones Feb 10, 2018 | 0 Comments
Not lookin' as good as I expected. Do you think it looks like FFXV? Better or worse?
Blog

By: goukijones Jun 11, 2018 | 1 Comments
What's the game you wanted to see most from Square Enix?
Square Enix Press Conference E3 2018 So We're Just Going To Ignore Final Fantasy VII
When the day started out I knew the Square Enix E3 Press Conference was first thing in the morning. Unfortunately, the only game I had any interested in was the progress of Final Fantasy VII. Well, we got 0. The game was not shown. The last I heard was the entire studio was fired and the game has completely restarted development. But hey, that's Square for you. The game will come out when it's finished. And that's fine.
There was a new Kingdom Hearts trailer shown.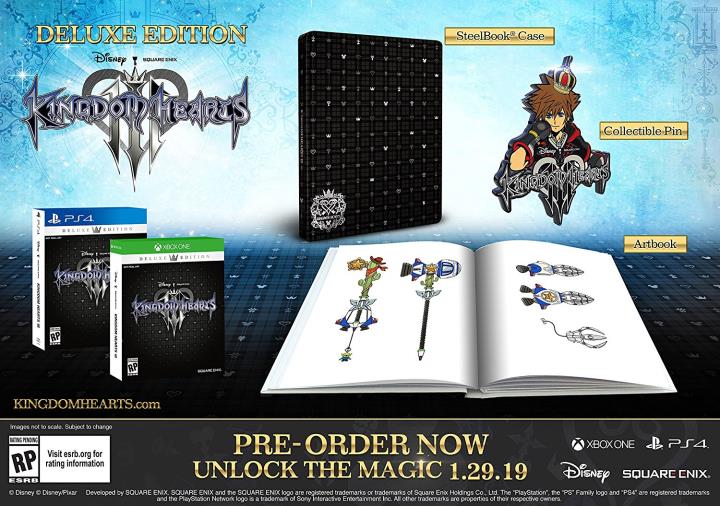 Pre-order from Amazon or Gamestop
Read full story...
1