Stories
Sort by: Most recent | Popular today | Popular this week | Most views all time | Most Liked Page 1 (1 - 3 of 3)
Tagged: hunniecon (x)
News

By: goukijones May 16, 2015 | 0 Comments
The Hunnies of League of Legends are getting together to throw a huge party in Las Vegas next month.

Registration is open & available on the GameWorks eSports Website.
The scehdule is full of tournaments & contests. Guests such as comedians, artists & cosplayers are scheduled to appear. Smash 4 will even be making an appearance. This is GameWorks first attempt at a mini-con, so get down there & check it out. If you're an LoL player, you can't miss out on Hunniecon. It's a con about the girls the play the game Jimmy!
Read full story...
News

By: goukijones Jun 8, 2015 | 0 Comments
Thursday June 18, 2015 Hunniecon at GameWorks in Las Vegas, NV. Stream brought to you by 5thDimension.

Gouki.com presents "Smash Funsies" aka Nintendo rules. Which means there will be special weapons & stages active. More of a party game that way!
Sign up at www.hunniecon.net under "Tournaments Sign Up" now!
Read full story...
Video

By: goukijones Jun 21, 2015 | 0 Comments | Updated: Jun 25, 2015
Hunniecon's Smash 4 tournament LIVE from GameWorks in Las Vegas, NV. Stream by 5th Dimension.
Congratulations to Z on winning another tournament this week EVEN with items on! Let's go!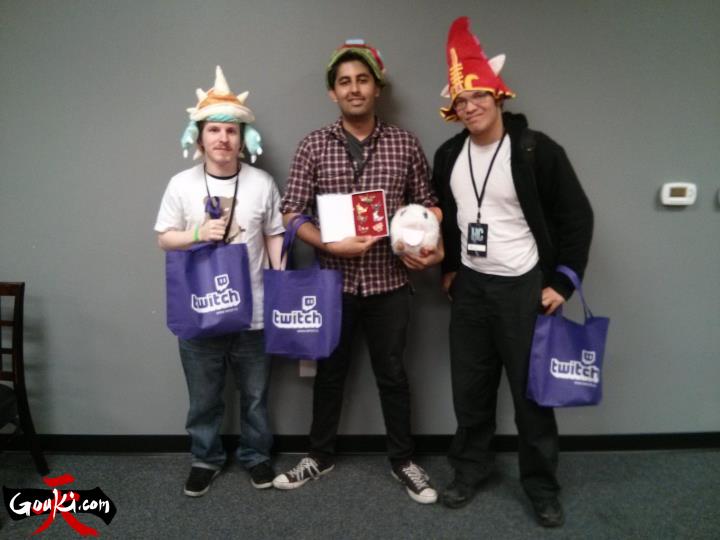 1