Stories
Sort by: Most recent | Popular today | Popular this week | Most views all time | Most Liked Page 1 (1 - 3 of 3)
Tagged: los-angeles (x)
Blog
By: goukijones Feb 2, 2011 | 7 Comments
LA get ready, Fight Club is back and they are featuring the two newest titles from Capcom. Also as a bonus, vintage playable arcade boards of some classic Capcom fighting games will be there. Line up early, don't be a Jimmy.
Marvel Vs Capcom 3 Fight Club February 3, 2011
Straight from the email, what else do you need to know?
Friends! Fans!

It's time again for get hype for FIGHT CLUB! That's right, we're throwing another Marvel VS Capcom 3 Fight Club and we're back on our home turf in Los Angeles.

This THURSDAY, FEB 3, you will get a chance to not only play over 30 characters from the game, but also test drive Super Street Fighter IV: 3D Edition on the Nintendo 3DS! We've also got much more planned including awesome music acts (including DJ R-Rated, Miles Mosley and a surprise performance), tons of tasty grub and exclusive swag available to the first 200 fans in line.
Even more rare, we'll have playable arcade boards (NOT console ports) for every game that lead up to this latest Marvel/Capcom face-off: X-Men: Children of the Atom (1994), Marvel Super Heroes (1995), X-Men vs Street Fighter (1996), Marvel Super Heroes vs Street Fighter (1997), Marvel vs Capcom: Clash of Super Heroes (1998), and Marvel vs Capcom 2: New Age of Heroes (2000).

Make sure you get in line early as it's first-come, first-served. Doors are at 8PM.

MVC3 Fight Club Los Angeles
Where: Club 740, Downtown LA (click for map)
When: Thurs, Feb 3 (8PM - 11PM)
Why: Because!
Read full story...
News

By: goukijones Feb 6, 2016 | 0 Comments
Final Fantasy XV party in Los Angeles sells out in less than 24 hours. I'm going!
Final Fantasy XII is my favorite. Mostly because of the open world and the gambit system. I'm hoping XV draws a lot from that game. Everything I've seen so far has got m really pumped up for this game. So pumped up that I'm planning to attend the Final Fantasy XV Uncovered event on March 30, 2016 in Los Angeles. This event sold out in less than 24 hours.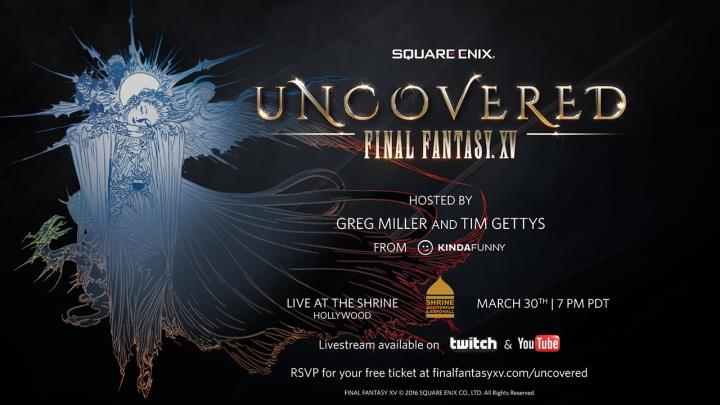 Blog

By: goukijones Apr 6, 2016 | 0 Comments
Last week my colleagues and I had the pleasure of traveling down to Los Angeles, CA for the Final Fantasy XV Uncovered event at Shrine Auditorium. L.A. is great this time of year, perfect weather day and night. We stayed hella on the beach. Anyway…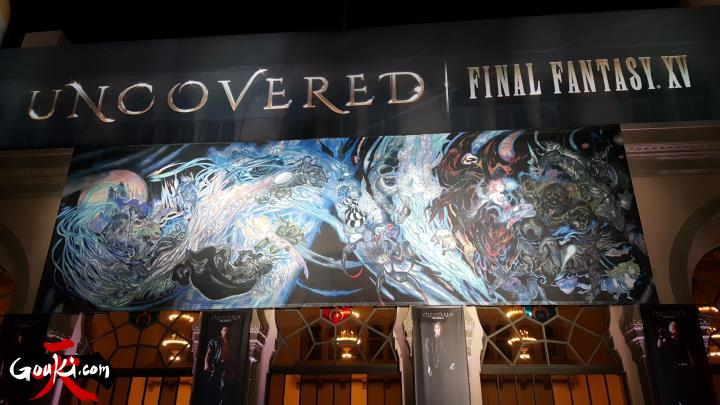 We had money specifically for merchandise with us. We were ready, expecting a ton of cool Final Fantasy XV stuff that would only be available at the event. Nope, nothing. Well some Jimmy ass iPhone cases. We didn't even pay them any attention.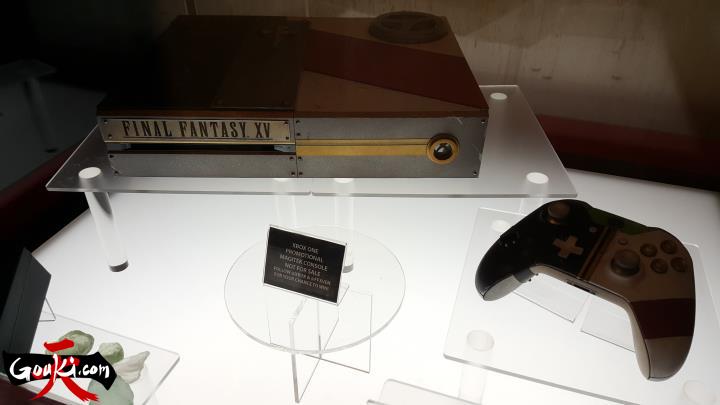 *wtf is this? SOLD! idk...
Read full story...
1