Stories
Sort by: Most recent | Popular today | Popular this week | Most views all time | Most Liked Page 1 (1 - 2 of 2)
Tagged: mascot (x)
Blog

By: goukijones Feb 28, 2011 | 18 Comments
Check out the winner of the first ever Gouki.com Mascot Art Contest. There are some honorable mentions and a bonus prize. Check out the new shirts and order one! Don't be a Jimmy!
Grand Prize Winner MilkyPink
Thumbs Up Jimmy!
Read full story...
Blog

By: goukijones Feb 11, 2011 | 21 Comments
Win any game you want. Design a new Jimmy or Jimette Mascot and get featured on a GoukiGear T-shirt.
Win any game you want. The prize? A Gouki Game Pass select any standard edition game you want that's already out or coming out and Gouki.com will purchase it for you. Design a new Jimmy or Jimette Mascot and get featured on a new GoukiGear T-shirt.
The rules are simple:
The design must be a Jimmy or a Jimette.
Jimmy/Jimette can be a completely new design or a re imagination of the original Jimmy Mascot.
The file canvas must be 937 x 1080 and in png format. (You can resize it to whatever to fit in a story.)
Black and white only. (A clever red bullseye like the example below is ok.)
Write a story and post your image. Let the community have a look.
Adding text is optional, but you better be real clever.
Enter as many pictures are you want.
The deadline: February 28, 2011.
I gotta like it.
VazArt
ArtofRed
Subtleties like the giant Halo gun or him/her dressed in cosplay will help win my heart over.
Good luck. Here's some examples of what could be acceptable styles ...
Post it note art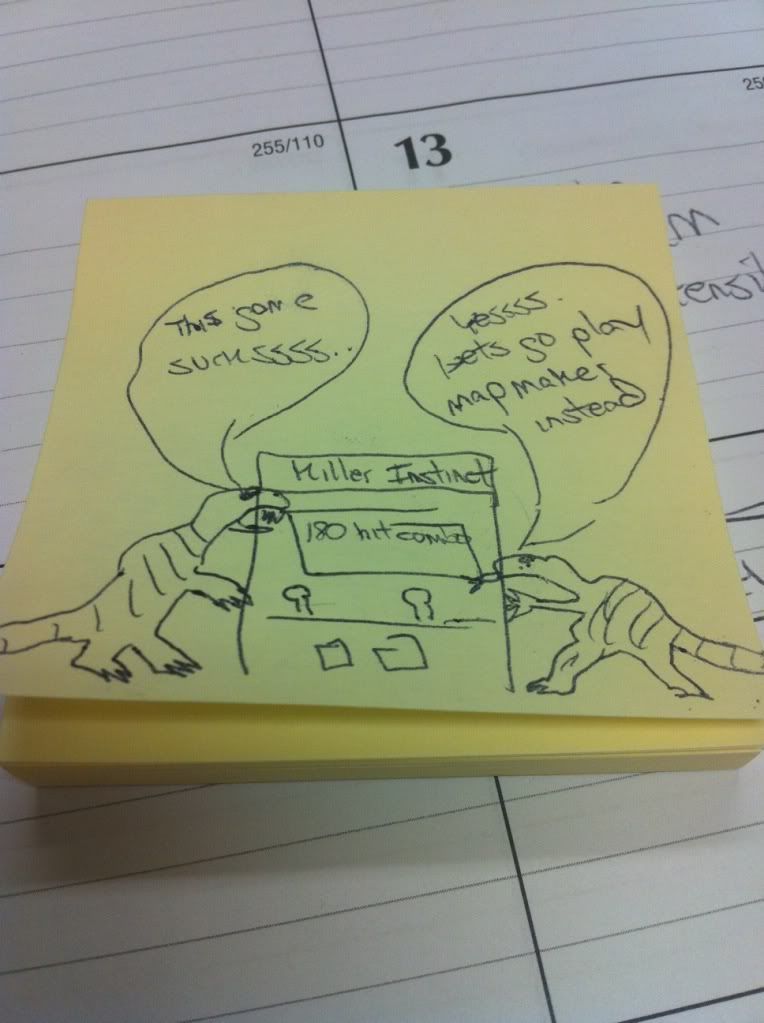 8-Bit Original SpeedBrkr Gangsta Style
Video Game Related
*When you submit you release all of the image rights to Gouki.com LLC.
*This is a contest and Gouki.com reserves all rights. Rules subject to change at anytime. Anybody abusing anything on Gouki.com will be banned immediately. We run a fair and legitimate operation here. Don't be a Jimmy. Thanks for entering.
1