News: Darksiders 3 is finally OTW. November 27, 2018 Release Date Set!
Posted by: goukijones Jul 10, 2018 | 1 comments
Tagged: news release-date
View all stories by goukijones
---
I praise Darksiders, but did not enjoy Darksiders II as much. Who cares? Let's talk about Statues.
I'm still waiting for the day a four player version of this game is announced. Like the Zelda game you can play with 3 friends. This style of gameplay is just like Zelda. I would say that the first game is what I expected an adult Zelda game to be similar to. They do seem to be going balls to the wall with these statues. Remember the Q stands for Quality. So they are probably going to be very nice. I remember how mine was delivered with the first game.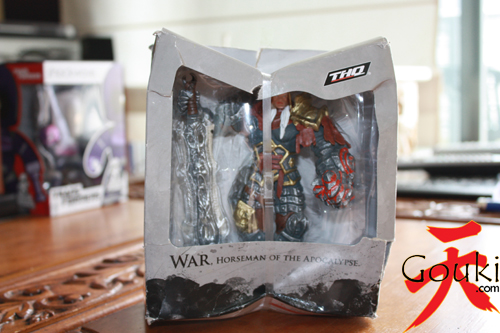 ---
THQ Nodric just released these videos on their YouTube.
Read our stories about Darksiders and Darksiders II.
Thanks for reading.

2,042 Views
1 Stories

Release Date: Nov 27, 2018
Original source.