Featured Stories

Posted by: goukijones Aug 14, 2017 - What's going on with Gouki.com? Final Fantasy XIV Stormblood is, that's what's up. Here's my review… More...
1 Comments
Coming Soon
Video

By: goukijones 3:12 PM (18 hours ago) | 0 Comments
I've put together a short list of trailers from TGS. Including the Sony Press Conference. Make sure you don't miss any of the new game trailers from this week!
Not much hype coming from TGS 2017 for me this year. New DBZF stuff, tons of FFXV stuff. I am excited to give the Dragon Ball game a shot. I am not excited to play FFXV multiplayer. Can somebody please explain why the characters are all fat and have guts in the trailer? WTF. Also, Monster Hunter is a sleeper game for me, I want to play, I'm not sure that I will. Shadow of the Colossus is getting updated graphically. I'd play that.
I'm currently waiting for...
#1 Middle Earf Shadow of War.
#2 WWE 2K18
#3 Super Mario Odyssey
October gonna be good.
Blog

By: goukijones Sep 20 (2 days ago) | 0 Comments
For anyone who was upset that their favorite video game is nothing like the live-action Hollywood version. Well, here you go...
The movie isn't looking bad. I loved both of these Tomb Raider remakes. Looking back now I remember both being very similar, but they were both very fun. This game had a ton of collectibles and it's one of the few I tracked everything down and got 100%.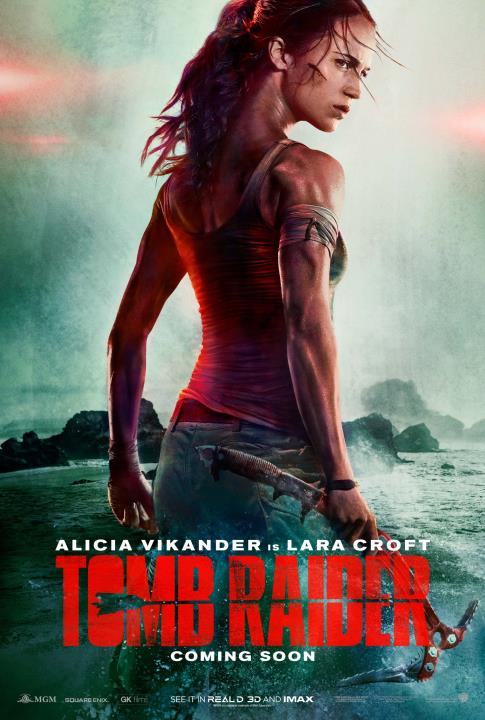 Read full story...
Blog

By: BatRastered Sep 10 (12 days ago) | 0 Comments
ffxivmacro.com is a site for sharing your favorite FFXIV macros
Check out Gouki's latest FFXIV addition FFXIV Macro, a site for sharing your favorite Final Fantasy XIV macros.

I've put a few of mine up, but let me just share this one with you.... HQ level 70** (2 star) for all your end-game crafting needs. Requires 520 CP with food (505 for specialists with Stroke of Genius). I use this all the time to make high-end raid foods and any i320 crafted battle gear including weapons!
Blog

By: goukijones Aug 31 (22 days ago) | 1 Comments
When people ask me what is my favorite Final Fantasy, I tell them it's Final Fantasy XII. And most people look at me like I'm crazy. When I ask if they've even played the game, and they say no. So… I'm telling you guys, you have to give it a shot.
This IS my favorite Final Fantasy. The world is huge and connected all throughout, you can walk from one end to the to other. Fully animated cut scenes and great voice acting bring the characters to life. I love them all. The story includes Final Fantasy Judges, Viera, magic, mystery, two brothers in conflict, betrayal, a lost boy, a thief and his co-pilot, a dead husband and powerful enemy. I love this story. (Yes, I have actually watched the story cut scenes in this game.) Most conclusively, the main reason I love FF12 is the combat has been my favorite design in any Final Fantasy. The gambit system and programming your team to react in battle is a blast. It's the main element why I've played through it 3 times. *3 times is a lot for me in my world of gaming.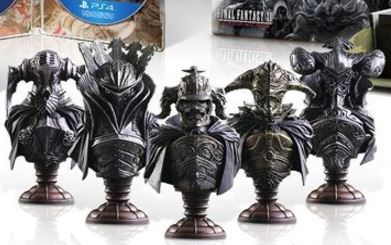 Read full story...
Video

By: BatRastered Aug 18, 2017 | 1 Comments
Ni no Kuni II: REVENANT KINGDOM launches on the PlayStation 4 and PC via STEAM on January 19, 2018.
From the description:
When one world ends, the gateway to another opens. Roland, a president from Ichi no Kuni is transported to Ni no Kuni and becomes a close companion of Evan, the deposed king of Ding Dong Dell. Two new characters are also introduced, Nerea, the beautiful queen of the land of Thalassea and her advisor Leander.
Ni no Kuni II is now scheduled to launch on Jan 19, 2018 on both the PC and PS4.