Stories
Sort by: Most recent | Popular today | Popular this week | Most views all time | Most Liked Page 1 (1 - 1 of 1)
Tagged: the-video-game-awards (x)
News

By: goukijones Nov 16, 2016 | 0 Comments
The Game Awards 2016 Will Be Live On Every Gaming Screen + Virtual Reality on Thursday, December 1 at 9 PM ET / 6 PM PT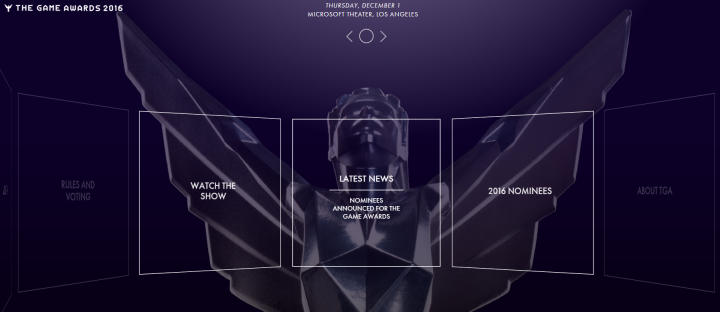 Virtual reality Geoff Keighley let's go! I don't know if I could watch a 2-3 hour award show with a VR strapped to my dome, but I would certainly want to check it out. I can't wait to see how it looks.
Hit the source link for more info on the Awards show. You can check out the list of nominees below.
GAME OF THE YEAR
For a game that delivers the absolute best experience across all creative and technical fields.
· DOOM (id Software/Bethesda)
· Inside (Playdead)
· Overwatch (Blizzard)
· Titanfall 2 (Respawn/Electronic Arts)
· Uncharted 4: A Thief's End (Naughty Dog/Sony Interactive Entertainment)
BEST ESPORTS GAME
The eSports game that has shown creative and technical excellence in 2016 with the best gameplay, community support and content updates.
· Counter-Strike: Global Offensive (Valve)
· DOTA2 (Valve)
· League of Legends (Riot)
· Overwatch (Blizzard)
· Street Fighter V (Capcom)
Read full story...
1