Stories
Sort by: Most recent | Popular today | Popular this week | Most views all time | Most Liked Page 1 (1 - 3 of 3)
Tagged: assassins-creed-2 (x)
Deals

By: goukijones Nov 19, 2009 | 3 Comments
Deals Jimmy! Don't pay full price Jimmy! Save 5 bucks! Save 10 bucks!! Free shipping!!!
I'm gonna start a new column on the site about the deals I find. I don't pay full price for any video game anymore. There are deals every where and I love to hunt them down. I'm going to share all the best deals I find with you Jimmy.
Check it out! Both of these games are on sale at Newegg and it's always free shipping!
Left 4 Dead 2 Xbox 360 Game EA
Assassin's Creed 2 Xbox 360 Game UBISOFT
Deals
By: goukijones Nov 30, 2009 | 3 Comments
It's hard to find deals for these two very popular games. $54.99 with FREE SHIPPING!
Two of the biggest games this holiday season. Get'em for a little cheaper today with free shipping!
Modern Warfare 2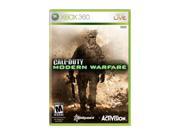 Modern Warfare 2 $54.99
with online code and free shipping!
Assassin's Creed 2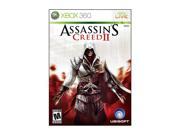 Assassin's Creed 2 $54.99
with free shipping!
Community Blog
By: bmorenmiami Oct 30, 2009 | 2 Comments
Assassin's creed 2 coming out Nov 17 looks good!
Assassin's Creed 2: Looking good!
On November 17, 2009 Assassin's Creed 2 will be hitting store shelves. According to several news outlets we should be in for a treat. We're talking a whole slew of goodies including custom armor, hundreds of new weapons, whore houses, an entire renaissance period village created in painstaking detail. Did I mention the whore houses?
Yeah, Yeah I know I had your attention at "whore house", but the game is supposed to be greatly improved. Less frame rate drops in all versions (I'll believe it when I see it concerning the pc version), and a new cool looking 3d effect.
The new weapons are supposed to be kick ass....there is a sledgehammer folks. Just imagine slamming a Jimmy in the head with a friggin sledge hammer and watching the brains seep out ! I think I just wet myself! To get all the new weapons you'll have to buy them... that means your character has a very good reason to pick pockets and rob people in this game! And there is supposed to be money hidden everywhere in this game.
Check back here at Gouki.com and we'll have a vlog about the game soon as we get our dirty lil hands on one. I can't freakin wait Jimmy!
1