Stories
Sort by: Most recent | Popular today | Popular this week | Most views all time | Most Liked Page 1 (1 - 2 of 2)
About: Marvel VS Capcom Infinite (x)
News

By: goukijones Apr 25, 2017 | 0 Comments
Available September 19, 2017. Here's your first look at some more new and old characters appearing in Marvel VS Capcom Infinite.
Personally, I'm really hoping this isn't just Marvel VS Capcom 3, part 3, but... It's really starting to look that way. I love the two new bad guys from the series. Sigma from Megaman and Ultron from Marvel. There's still Chris Redfield, Thor, Strider, Rocket Raccoon... There's is like 0 gameplay in this video, I guess we'll be waiting close to E3 to see anything or even maybe EVO. Anybody taking bets on the 9.19 release date being pushed?
Here's a cap from the Collector's Editions items. Pretty cool.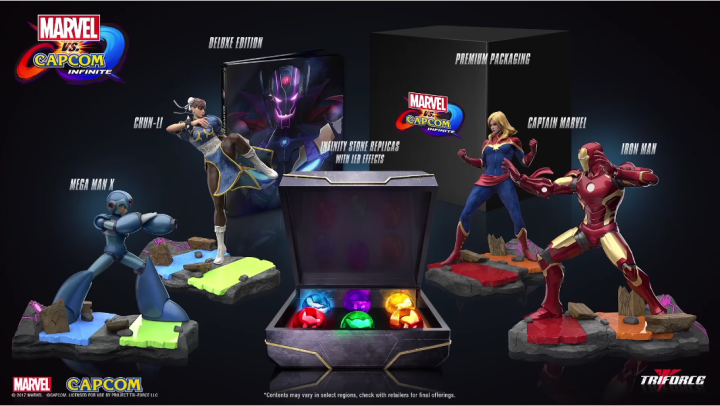 Marvel and Capcom will definitely be going after Marvel fans and Marvel VS Capcom fans later this year. I believe that Marvel and Capcom will be pushing this game hard, now that we see Marvel has been backing it fully. I have a question though... will this be a caliber game that Capcom will include in the Capcom Cup next year? Is this something that Marvel wants, to be a part of eSports now? Can't wait to see how this is played out when Marvel VS Capcom 3 is released later this year.
Video

By: goukijones Dec 12, 2016 | 0 Comments
Recorded LIVE from Anime Revolution in Las Vegas, NV EVERY Friday night at 5PM PDT on Gouki.tv.
1