Stories
Sort by: Most recent | Popular today | Popular this week | Most views all time | Most Liked Page 1 (1 - 1 of 1)
Tagged: authoring-tools (x)
Community Blog

By: iorilamia May 11, 2011 | 8 Comments
Valve releasing a free Beta for "Portal 2 Authoring Tools"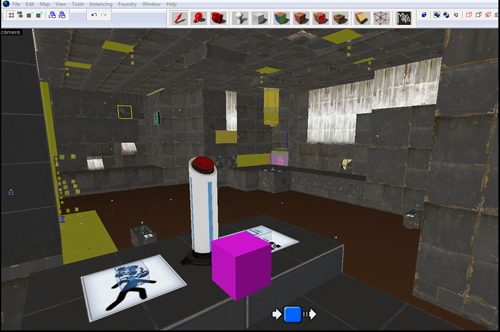 Beta for Portal 2 Authoring Tools is now available guys! It is currently in Beta and FREE. It is PC only and you need a Steam account to run it. It will be found in the "Tools" tab. They said that these are the same tools that used to make Portal 2. In this bets we will be able to create our own singleplayer and co-op maps, new character skins, 3D models, sound effects, and music.
This is what they include:
- Updated version of Hammer, the Source level editor
- Updated Faceposer
- Example maps and instances to help build new maps
- Updated suite of command-line compiling utilities
Portal fans who like to sit down and build your own amazing creations for hours (Minecraft anyone?) Well here we go. If this is honestly the same tools they used for Portal 2, then the fun should be endless. I haven't gotten a chance to try it yet, but will soon. what do you guys think of it? Don't be a jimmy and tell us what you think in comments below.
If you wan't to check it out, here is the official Portal2 blog http://www.thinkwithportals.com/blog.php?id=5443
1