Borderlands 2: PAX hands on and new video - An Introduction by Sir Hammerlock
By BatRastered — August 31, 2012
Tags: hands-on pax-2012 preview video
---
Join Sir Hammerlock on an introductory tour of Borderlands 2 as only he can present. Discover all of the new locations, characters, enemies and oh, yes, weapons and you prepare for your journey. The Borderlands are waiting.
---
We got to play some circle of death style missions on a final build of Borderlands 2. It's definitely got the same feel as the first game, but more refined. Human enemies can dodge and roll out of the way and are smart about taking cover. I used the siren, Maya and put all my skill points into the elemental tree with the class mod "Hell Witch". When phaselocked, enemies were getting slagged, shocked, and lit on fire. They never had a chance. Especially with my corrosive SMG in hand.
I took a look at some of the shops and paid attention to the skill trees. When putting points into a skill that your class mod enhances, the counter will go all the way to 9/5 instead of just 5/5 and making you assume it's working. It actually tells you what it does now! The shield stats are now more complete including recharge delay time stats and the grenade mods are over-the-top crazy doing all sorts of different things like spinning around on the ground like a top shooting flames in all directions.
Before playing, we were shown a theater demo of one of the end game "raid bosses" Terramorphous the Invincible. He looked tough and the Gearbox staff were dying left and right trying to fight him. Interestingly, each of the raid bosses will have their own loot tables including guns that you won't be able to get anywhere else! Yes, unique guns for doing these missions! After that, we were shown the first look at the new Mechromancer class. They put all the skill points into the tree that made her pet deathtrap more powerful... some of the skills were still temporary so we didn't see them all, but some of the cool stuff included electrifying the death trap's attacks and giving him an "explosive clap" that actually explodes the enemies into bits when it claps its hands on them.
I'm super hyped for this game and September 18 can't come soon enough!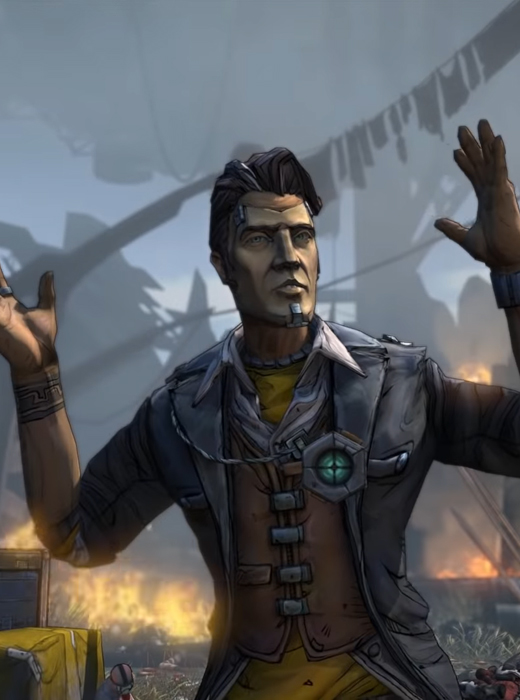 32,580 Views
83 Stories


Editor's Choice
Release Date: Sep 18, 2012
Trending Video Games