E3 2010 Preview GoldenEye 007
By reipuerto — June 24, 2010
Tags: e3-2010 goldeneye-007 wii-exclusive
---
GoldenEye007 is a game developed by Eurocom and published by Activision and is a Wii exclusive that is scheduled to be released this holiday season
With the classic gameplay, all these first person shooters are trying to replicate, GoldenEye for the N64 will always imitated but never be duplicated. The story line, that wasn't afraid to deviate from the movie, single player gameplay and most importantly, the multi-player experience, will never be retold, until now!

The build I was able to play, was in the multi-player mode. Eight character you can choose from including Odd Job, the smug bastard that would throw his top hat and kill you. Yeah, he's here and that's his grenade skills! With the Will in mind, they used the classic controller on this.
Check out Jimmy playing it!



The gameplay, while it may have taken a while to get use to, and the dude that was in there that played the crap out of it, is FUN! You can aim and shoot. Just put your cross hair on the guy and kill him. The level I played was a great remake of the classic, just updated to feel fresh! And they did. The new feature that is now standard in today's games, are a sprint button and aim using your iron sight. Once you get the hang of it, that guy is GONE! It's such a fun and nostalgic experience that left me wanting more.

It featured four player split screen and eight player online and features a brand new story mode It will be a must buy for the Wii and classic N64 owner.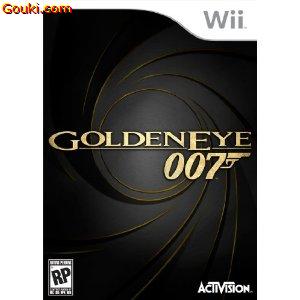 5,124 Views
2 Stories

Release Date: Nov 2, 2010
Trending Video Games