Community First Fallout: New Vegas DLC Exclusive for Xbox 360
By akskiller — October 18, 2010
Tags: fallout-new-vegas xbox-360
---
360 gets first dibs.
Fallout New Vegas is releasing tomorrow in the United States. Today,News coming from Bethesda that the first DLC pack will be exclusive to the Xbox 360. No word on when or what this DLC will be, but there will be more news on that in the coming weeks.
Don't worry PlayStation players, they plan on having more DLC packs in the future, so you will get some too.
So after you spend hours and hours and hours and hours... doing everything there is to do in Fallout:NV don't worry. There will be plenty of DLC options coming in the future.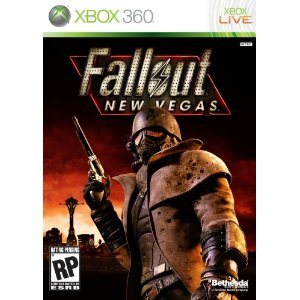 27,818 Views
16 Stories


Editor's Choice
Release Date: Oct 19, 2010
Trending Video Games