Community New Zelda Named, Shown
By jalexbrown — June 15, 2010
Tags: e3-2010 the-legend-of-zelda-skyward-sword wii-exclusive
---
Nintendo names and shows the new Zelda during their keynote.
The first thing on Nintendo's stage this morning: Zelda - and the name of the new Zelda title: The Legend of Zelda: Skyward Sword. Not the greatest name in my book, but oh well - how's it look?
Skyward Sword appears to have Link as an adult, but wait - am I seeing cel-shading? Why yes, I think I am! Skyward Sword has a more realistic look than Wind Waker, but it's still laced with a cel-shaded look that I find to personally be quite unappealing. I don't know; you'll have to judge the look for yourself, but as of yet I've not found any official screenshots.
The game uses the Wii Motion Plus and seems to have true one-to-one motion for sword fights. The one-to-one combat ends up being a critical part of the gameplay, because enemies will be required to be hit from certain angles at times in order to defeat them. I admit that the gameplay looks to have some really cool aspects, and it really does look like Nintendo has evolved Zelda and made something that combines Zelda and the Wii perfectly.
Skyward Sword; one-to-one fighting; a little bit of cel-shading (ugh). This is the next Zelda.
Keep checking out Gouki for your up-to-the-minute E3 coverage!
EDIT: Miyamoto just confirmed that Skyward Sword will not be out in 2010; it will come out some time in 2011.
The Legend of Zelda: Skyward Sword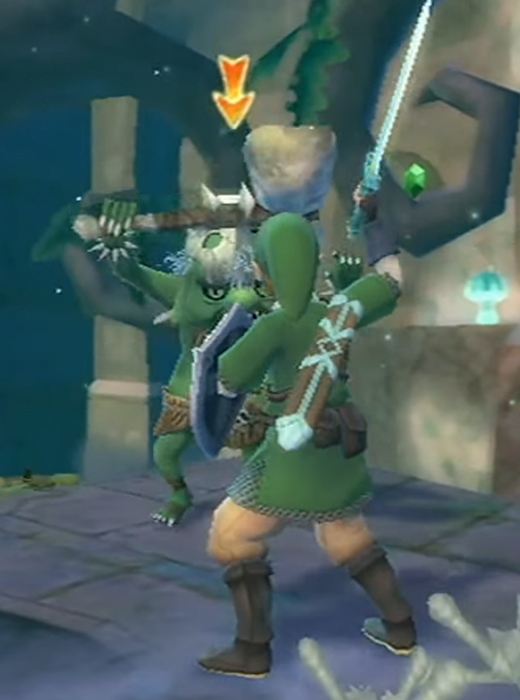 7,439 Views
6 Stories

Release Date: Nov 20, 2011
Trending Video Games