Super Ultra Dead Rising 3' Arcade Remix Hyper Edition EX + α - Launch Trailer
By BatRastered — June 9, 2014
Tags: capcom dlc e3-2014 video xbox-one-exclusive
---
An all new four-player co-op mode for Dead Rising 3, out NOW!
Play as classic Dead Rising heroes (yep, Nick and Chuck are back) or cosplay as your favorite Capcom characters to use their signature attacks and super moves to save the city. How many can you spot in this trailer?
Well that was pretty bad ass and funny. Too bad it's not on PC. Is this selling you an Xbone?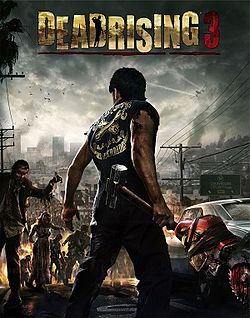 4,142 Views
4 Stories

Release Date: Nov 22, 2013
Trending Video Games