Gears of War 3
Tags: epic-games jimmy-gem-winner microsoft-game-studios xbox-360-exclusive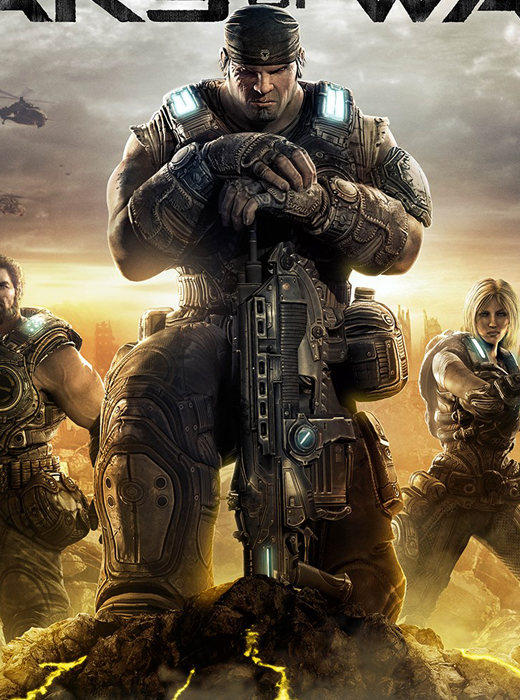 Jimmy Gem Winner
39,967 Views
34 Stories


Editor's Choice
Release Date: Sep 20, 2011
Gears of War 3 will feature a four-player co-op mode and the introduction of Anya as a playable character. The game will also feature new weapons, including a double-barreled shotgun and a Pendulum War Lancer, with a normal bayonet attached as compared to the chainsaw bayonet, revealed in the trailer and discussed by Bleszinski. Cliffy B!
---
Official Video - http://www.youtube.com/user/xbox
---
Limited Edition
Octus Service Medal: A zinc-alloy replica of the cog-shaped medal awarded to Adam Fenix in recognition of his work on the Hammer of Dawn.
Adam Fenix Multiplayer Character: Each Octus Service Medal replica is engraved with a unique Xbox LIVE code that unlocks Adam Fenix as a playable character in multiplayer mode.
Fenix Family Mementos & Fabric COG Flag: Includes the "Last Will and Testament" of Adam Fenix, the initial Hammer of Dawn schematic, and other memorabilia; the flag features the proud colors that once flew over the House of Sovereigns.
---
Epic Edition
Limited Edition Marcus Fenix Statue: A fine collectible PVC statue designed by Epic Games Art Director Chris Perna and expertly crafted by the artisans at Triforce
The Art and Design of Gears of War by Tom Bissell: 96-page book includes interviews, photos, and concept art spanning nearly ten years of production—from the first "Warfare" game concepts to the final Act of Gears of War 3
Octus award box and Octus Service Medal
Adam Fenix multiplayer character and Infected Omen Weapon Pack: Custom multiplayer skins for the game's five starting weapons; Lancer, Retro Lancer, Hammerburst, Sawed-off Shotgun, and Gnasher Shotgun.
Fenix family mementos and fabric COG flag
---
Pre-Order Bonus
Pre-order Gears of War 3 (including the limited edition Console Bundle) and receive the exclusive character skin Savage Kantus
---
GameStop Exclusive - Pre-order now?!
---
Limited Edition Controller
---
Limited Edition Console
Two Xbox 360 Limited Edition Gears of War 3 Wireless Controllers
Includes the standard edition game & custom downloadable content that includes an Infected Omen weapon skin for the 5 starting weapons; Lancer, Retro, Hammerburst, Gnasher, Sawed-Off shotgun and an unlockable Adam Fenix character.
Exclusive Sounds: This is the only console that will have sounds from the actual Gears of War 3 game when you start up the console and also when you push the Eject button on the console.
Xbox 360 320GB Hard Drive: The 320GB detachable hard drive allows gamers to save their games and store television shows, movies, music, pictures, trailers, levels, demos and other content available from Xbox LIVE Marketplace.
Xbox 360 Headset (black) and Xbox 360 Composite A/V cable.
---
Recent Stories
Gallery
Links
Trending Video Games