Halo: Combat Evolved Anniversary
Tagged: 343-industries halo microsoft remaster xbox-360-exclusive
Halo: Combat Evolved Anniversary's campaign has the same story as Halo: Combat Evolved, with the addition of achievements, terminals, and online co-op. The player has the ability to switch from the updated graphics engine to the original, and vice-versa, by pressing the back button on the Xbox 360 controller. The Anniversary edition also has subtitles available for in-game and combat dialogue. A new feature to this integration is the Library. When the command analyze is given, specific characters, vehicles and objects can be scanned and an index for detailed information on them is made available. The remastered graphics are also available in 3D for 3D televisions.
Multiplayer
Halo: Anniversary supports cooperative campaign and competitive multiplayer modes. The campaign mode uses a remastered version of the original Halo: Combat Evolved engine. The multiplayer mode will use the Halo: Reach engine. The multiplayer beta was released on October 4th, 2011. Seven of the available maps have been updated and re-released utilizing the Reach engine. Six of these maps are competitive multiplayer maps that are remakes from Halo: CE and Halo 2. Each map has two variants, classic and enhanced.
The enhanced and classic versions available in Halo: CEA are Beaver Creek / Battle Canyon, Hang 'Em High / High Noon, Damnation / Penance, Timberland / Ridgeline, Prisoner / Solitary and Headlong / Breakneck.
Halo: CE Anniversary's mulitplayer brings all the options from the more current games, like emblems, weapon loadouts, customizable armor, and selectable genders all on updated versions of original Halo maps.
---
Official Video - http://www.youtube.com/user/xbox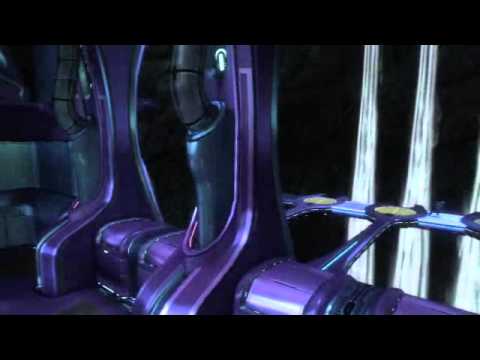 YouTube Video
---