Stories
Sort by: Most recent | Popular today | Popular this week | Most views all time | Most Liked Page 1 (1 - 2 of 2)
Tagged: cyberpunk (x)
News

By: goukijones Jan 20, 2020 | 0 Comments
Info on 2020 Video Game Delays.
Cyberpunk 2077
Well the biggest delay for me was Cyberpunk 2077. This game was originally slated to come out in April. Not a long wait from the start of the new year right? April right? The month of the 4/20/2020. WRONG! Cyberpunk 2077 delayed until September... Might as well be next year at this point. JK, don't do that.
From CD Projekt Red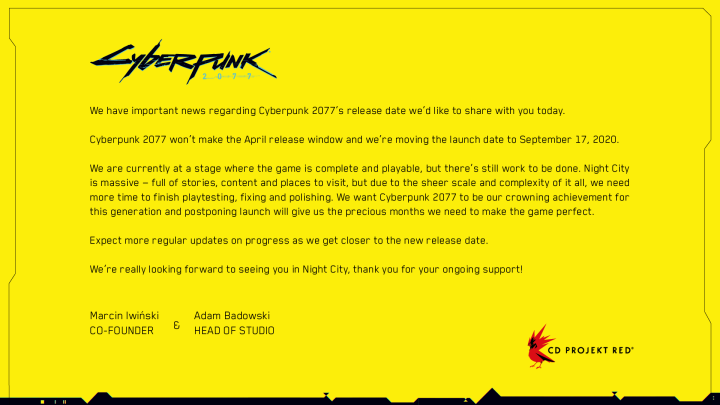 Read full story...
Preview

By: goukijones Jun 18, 2019 | 1 Comments
The most popular man in the world is revealed to be a leading character in one of the most anticipated games of the future. Keanu Reeves is here to reveal the release date of Cyberpunk 2077.
Read full story...
1