Stories
Sort by: Most recent | Popular today | Popular this week | Most views all time | Most Liked Page 1 (1 - 3 of 3)
Tagged: jimmy-gem-winner (x)
Blog

By: BatRastered Jan 5, 2012 | 4 Comments
Gouki.com gives you its favorite games of 2011, plus your votes.
Best PS3 Exclusive
BatRastered says: I played the first inFAMOUS because I got it for free on the PSN when they came back from the hacking debacle. It was probably the most fun I've had on the PS3 since I've owned one. Naturally when inFAMOUS 2 was released I had to play it. While it didn't leave the same impression on me that the original did, I still loved it. It's too bad the user generated content didn't live up to the hype.
GoukiJones says: I didn't play it. Well I actually I did, I beat the shit out of it at CES 2010. Exclusive! After that I wasn't really interested. I watched Batty play it a little and I still wasn't interested.
User's Choice: DC Universe Online
Most Disappointing
GoukiJones says: Wow! I couldn't have been more disappointed in myself after playing this game. I said it 2 years ago at E3 when I first played this game. "It felt stiff." Oh and it certainly was.
BatRastered says: A game that goes from one of GoukiJones' most hyped games to us returning un-opened copies to Amazon in the space of a few hours has to be nominated. The movement was supposed to differentiate this game, I knew it was in trouble when the Crysis 2 came out and did the same thing (vaulting, etc).
User's Choice: Brink
Read full story...
Blog

By: BatRastered Dec 29, 2010 | 12 Comments
And the awards go to...
Final Fantasy XIV

BatRastered: Any game that sends you a letter apologizing for itself is a strong contender here. I mean, holy crap. I knew this game was trouble when goukijones couldn't get the benchmark program to run on a newish Windows 7 machine. It's amazing that, even though I didn't expect this game to be good at all, I was still very disappointed by what it turned out to be.

Goukijones: From the moment BatRastered explained that the benchmark program was trying to use DirectX 9 - from 10 years ago. To the letter I got from Square Enix that said "We fired everybody, We're very sorry, FF14 is still free." This is by far one of the biggest debacles in the history of video games. Square Enix went from 14 billion $$$ to 1 billion $$$ estimated earnings. Square Enix rushed FF14 out to try and capture an escaping market from WoW and FF11. Square Enix also tried to get a jump on other major MMO releases like DC Universe Online and the Star Wars The Old Republic. Also the most recent WoW update railed the FF14 sales. Because of all of this, Deus EX was "delayed", I say it's canceled. There's rumors that FF13 Versus or whatever those alleged spin-offs were called, have also been canceled. Kingdom Hearts III is never going to come out. Square Enix and it's fans are in for a rough 2011.
Read full story...
Blog

By: goukijones Dec 26, 2009 | 5 Comments
And game of the year goes to ...

See a list of the nominees.
Game of the Year
Best Multiplayer game
Best Hardware
Mad Catz Street Fighter IV Fight Stick Tournament Edition
Best Xbox 360 Exclusive
Best Playstation 3 Exclusive
Uncharted 2: Among Thieves
Best Wii Exclusive
Best Music
Worst Collectors/Limited/Special Edition Item
Batman Arkham Asylum - Batarang
Most Addiciting
Best Movie to Game translation
Best DLC
Best XBLA/PSN arcade game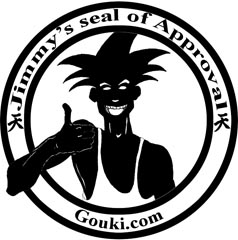 1