Jimmy Gems video game awards 2010 winners
By BatRastered — December 29, 2010
Tags: 2010 jimmy-gems jimmy-gem-winner video-game-awards
---
And the awards go to...
Final Fantasy XIV

BatRastered: Any game that sends you a letter apologizing for itself is a strong contender here. I mean, holy crap. I knew this game was trouble when goukijones couldn't get the benchmark program to run on a newish Windows 7 machine. It's amazing that, even though I didn't expect this game to be good at all, I was still very disappointed by what it turned out to be.

Goukijones: From the moment BatRastered explained that the benchmark program was trying to use DirectX 9 - from 10 years ago. To the letter I got from Square Enix that said "We fired everybody, We're very sorry, FF14 is still free." This is by far one of the biggest debacles in the history of video games. Square Enix went from 14 billion $$$ to 1 billion $$$ estimated earnings. Square Enix rushed FF14 out to try and capture an escaping market from WoW and FF11. Square Enix also tried to get a jump on other major MMO releases like DC Universe Online and the Star Wars The Old Republic. Also the most recent WoW update railed the FF14 sales. Because of all of this, Deus EX was "delayed", I say it's canceled. There's rumors that FF13 Versus or whatever those alleged spin-offs were called, have also been canceled. Kingdom Hearts III is never going to come out. Square Enix and it's fans are in for a rough 2011.
---
Super Street Fighter IV was the most popular game discussed in the Goukimunity in 2010. Thanks to everyone who contributed.
---
Borderlands - The Secret Armory of General Knoxx
BatRastered: Nothing made me laugh harder than this add on this year. Quality humor, plus raising the level cap by 11 and giving us new weapons and shields to play with? Sign me up.

Goukijones: The General Knoxx DLC was awesome. Gouki.com was the first to break news on invisible doors, floors, and of course walls in that DLC. And even though this award is for General Knoxx, the ClapTrap DLC was also brilliant. GearBox Software has the best DLC campaign I have seen ever. Personally I have always gotten more than my monies worth from all of the Borderlands DLC. Play Borderlands, it's the shit!
---
BatRastered: I might have played Borderlands MORE in 2010 than 2009. A bunch of quality DLC helped.
Goukijones: For reasons explained in the DLC award. Borderlands had two great DLC expansions in 2010. One of the most playable games of all time. Unless your name is VegetaHimself.
---
BatRastered: Co-op campaign? Check. Firefight (horde mode)? Check. Deathmatches? Yup free-for-all and team. Capture the Flag? Sure... Single and multi! Don't forget oddball, invasion, stockpile, headhunter, infection, king of the hill, and assault with one bomb or multiple. All this plus a great matchmaking system that doesn't get in your way.

Goukijones: The overall experience of being in the menus is reason enough for me. You can constantly be interacting with your friends. It's very simple in Halo Reach to join and leave parties and manage groups of friends online. Halo Reach multiplayer gave the party complete control over whatever they want to play.
---
BatRastered: The series that defines the XBOX continues to wow us (we'll just forget about that ODST shit for now) and give us countless hours of multi player fun. The latest entry in the Halo saga sets the bar even higher with AI team mates in the campaign that can actually shoot straight, firefight matchmaking and fucking jetpacks! Don't be fooled by King of Jimmy's clones!

Goukijones: Halo Reach had the best multiplayer, that's one reason. It also had the best campaign story - from what I've heard. Great music, an original story, excellent controls, the theater is amazing, backed by a huge community and great support from the developers. Best game on Xbox this year. Quality stuff. Halo and Bungie gave us everything we wanted once again. Except for being able to lie down as a sniper, yes, yes ... I know.
---
BatRastered: God of War III takes the series from the PS2 to the PS3 with better, smoother graphics and gameplay. There weren't a lot of super strong titles on the list this year, but I'm looking forward to Uncharted 3 next year.
Goukijones: GoW3 Because that's what FNJimmy says.
---
Lara Croft and the Guardian of Light

BatRastered: Solving the puzzles in co-op mode was a blast, even if 80% could be solved by me throwing a spear into the wall and goukijones climbing on it.
Goukijones: The game was an absolute dark horse. I liked the style, I liked the concept, it looks cool. BatRastered and I gave it a try and we easily got our monies worth. Great experience overall. So get a friend ya Jimmy and go play the Lara Croft and the Guardian of Light.
---
BatRastered: When the autolog is down, I don't even want to play NFS:HP. When it's up, it's one of the best games of the year. That's a pretty big feature. The autolog is what I always wanted from Mario Kart.

Goukijones: The Autolog is really something amazing. Back in my day, we had to write all of our times down on sheets of paper when we played Mario Kart 64. I'd sometimes wake up the next morning to see a new list of times had been gently laid across my N64 with a controller and the game right next to it. The Autolog created that same feeling. Constant updates on which one of your friends had faster times on each different course. The ability to post messages to all of your friends whenever you got on the speedwall. "ThaBrad times have been ThaBusted" or my personal favorite "Top of the Speedwall". The Autolog and the speedwall really breathed a lot of life back into the Need For Speed series. The Autolog feature will soon also support the new NFS game Shift 2 Unleashed.
---
BatRastered: This was a tough one for me. I thought RDR was more original as the Halo: Reach soundtrack was more of what you'd expect from a Halo title. I still think the menu music in Reach is the overall best single song, however.

Goukijones: The Halo Reach music from the beta menu, the same one that is used in the Team Gouki betatage http://gouki.com/Story/Details/official-team-gouki-halo-reach-beta-montage Halo Reach wins the music Jimmy.
---
BatRastered: The XBOX live price increase was the worst for me. What exactly did we get for that money? I don't own or even want a Kinect, and I could give a shit about ESPN 3 (I've got 100 sports channels anyway on my DIrecTV).

Goukijones: For reasons unknown Microsoft has increased the price of Xbox live from $50 to $60?! For kinect features to be added, ESPN 3 and something else I have gotten absolutely zero use out of. Don't pay full price for video games. Start with saving money on Xbox Live. Learn how to turn off your auto-renew on your Xbox 360 console Jimmy!
---
Amazon $0.99 release date delivery
BatRastered: Amazon usually has the best or close to the best prices for new games anyway, so when they threw in release date delivery for 99 cents, I was hooked.
Goukijones: Easily the best deal. For only $0.99 the game will be dropped off at my door, the day it comes out? Sold!
---
BatRastered: Limbo is definitely original... It's hard to describe this game in words, you just have to play it.
Goukijones: Because BatRastered says so.
---
Cut the Rope

BatRastered: Well, I guess Angry Birds was 2009, I'll go with this.
Goukijones: I tweet while I shit.
---
Red Dead Redemption

BatRastered: What can I say about this game that hasn't already been said. Great story, great voice acting and motion capture, great gameplay, great DLC, great multiplayer, great music. Everything about this game screams GOTY, a truly epic game. Here's our review.

Goukijones: Simply amazing. The living ecosystem in RDR is one of the most amazing things I have ever seen in a video game. It is a must play.
---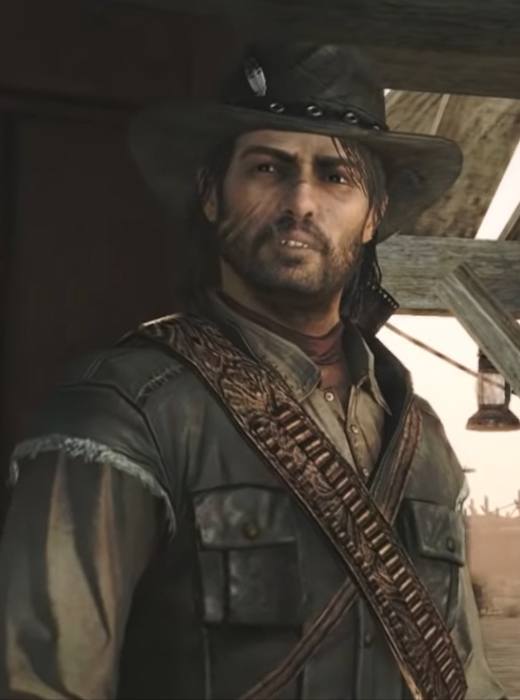 Jimmy Gem Winner
24,464 Views
30 Stories


Editor's Choice
Release Date: May 18, 2010
Trending Video Games