Blog: 2009 Jimmy Gems - Video Game Awards Nominees
Posted by: goukijones Dec 15, 2009 | 12 comments
Tagged: fallout-3 jimmy-gems nominees video-game-awards
View all stories by goukijones
---
Finally Gouki.com reveals their list of nominees for the 2009 Jimmy Gems. Video game awards!

Game of the Year
Street Fighter IV
Batman: Arkham Asylum
Borderlands
Uncharted 2: Among Thieves
Shadow Complex
Best Multiplayer game
Street Fighter IV
Halo Wars
Borderlands
Modern Warfare 2
Halo 3: ODST
Best Hardware
Mad Katz Street Fighter IV Fight Stick Tournament Edition
Nintendo DSi
PS3 Slim
Nintendo Wii Motion Plus
Best Xbox 360 Exclusive
Shadow Complex
Left 4 Dead 2
Halo Wars
Halo 3: ODST
Best Playstation 3 Exclusive
Uncharted 2: Among Thieves
Infamous
Fat Princess
Best Wii Exclusive
New Super Mario Bros.
Punch-Out!!
Best Music
Halo 3: ODST
Uncharted 2: Among Thieves
Worst Collectors/Limited/Special Edition Item
Batman Arkham Asylum - Batarang
Halo Wars - Weird coaster/iron on patch
Street Fighter IV - DVD
Most Addiciting
Halo Wars
Borderlands
Dragon Age: Origins
Best Movie to Game translation
Ghostbusters
Transformer Revenge of the Fallen
X-Men Origins: Wolverine
Afro Samurai
Best DLC
Fallout 3
Borderlands
Fable II
Best XBLA/PSN arcade game
Shadow Complex
Fat Princess
Battlefield 1943
Trials HD
Marvel vs. Capcom 2
Did we leave something out? Comment below...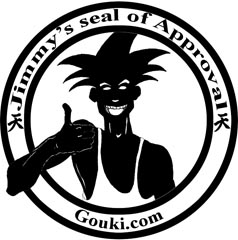 Jimmy Gem Winner
8,697 Views
6 Stories


Editor's Choice
Release Date: Oct 28, 2008