Blog: Konami's Pre-E3 2011 Showing
Posted by: reipuerto Jun 2, 2011 | 6 comments
Tagged: blog e3-2011 konami nintendo-3ds press-conference ps3 zone-of-enders
View all stories by reipuerto
---
With an hour long pre-E3 show, did gamers come out winning?
Yes we did! Konami made a head start in E3 today, or tonight depending on where you live, and the showed off some great news. Here's a review of their show.
They first began with video footage from the show and tease you at what's to come and who's going to talk. The first few minutes, Shiji Hirano, President of Konami Digital Entertainment, America, he gives his thanks for the many prayers and wishes of the events in Japan, from the earthquake and tsunami.
Hirano-san then tells us that Hideo Kojima will be providing lectures on the Video Game Designers of the future in California. Konami will be launching events though out the world! Hirano-san announces Frogger 3DS and more DLC for Castlevania.
Konami then takes us to Tokyo, Japan to see how Metal Gear Solid 3DS is going. It's great! You'll be able to use the 3DS's camera to take pictures from the real world, and use it as in-game camouflage! Also, if you're climbing a tree, for example, you might fall if you tilt the 3DS! So play straight!
---
Then, Shingo "Seabass" Takasuka talked about Pro Evolution Soccer(PES) 2012. He's going to implement the ideal gaming experience via PES. It's truly a hardcore for the hardcore of soccer fans!
---
We're then taken to Oxford, England to see one of Iorilamia favorite game, NeverDead. Having an immortal character isn't enough. It's about to experience something different! Not only using your wits on third person shooter, but can you still fight with no legs? Yes! Only one foot? You betcha! Megadeth also did some of the song for NeverDead titled, "Never Dead"! Awesome!
---
Next, we check out Toronto, Canada for the new Silent Hill game, Silent Hill Down Pour! They also announced the HD versions of Silent Hill 2 & 3! Also, a Silent Hill for the NGP called Silent Hill Book of Memories.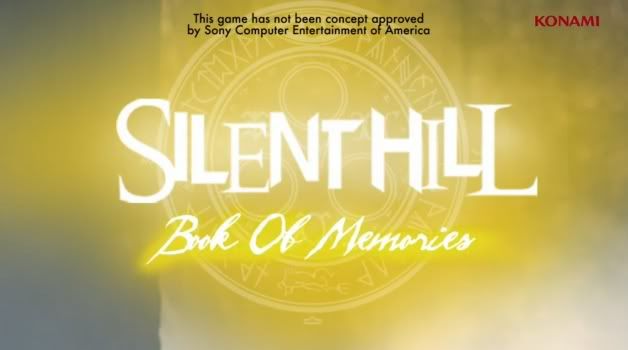 ---
Last but not least, Konami shows off Metal Gear Solid Peace Walker on the PS3! Kojima-san also created something new. It's called....Transfarring. It's basically taking your game data on the go to your PSP or NGP and continue on the go. Then transfer back when you're home. The difference? Kojima-san will implement these these feature in future games and take data from the PS2 and into the PS3 and or NGP. It's the same concept but just has Konami special sauce on top. Konami is also re-releasing MGS 2, 3 & Peace Walker for PS3 and Xbox 360! But don't worry, Transfarring will only occur on the PS3.
And if that wasn't exciting enough, Zone of Enders 1 & 2 will be re-releasing on PS3 and Xbox360 in HD!!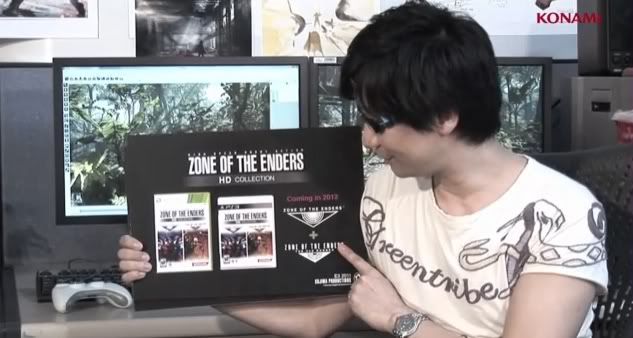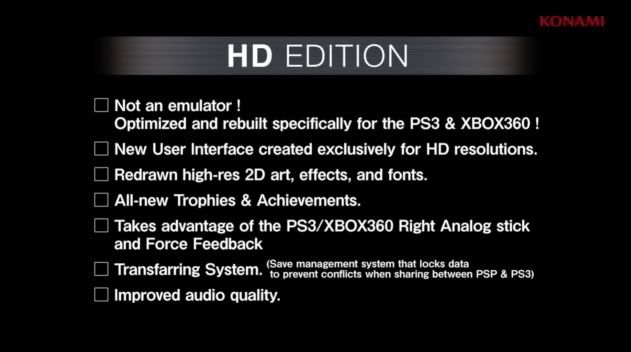 If you're still not excited, Contra might be coming back! ;)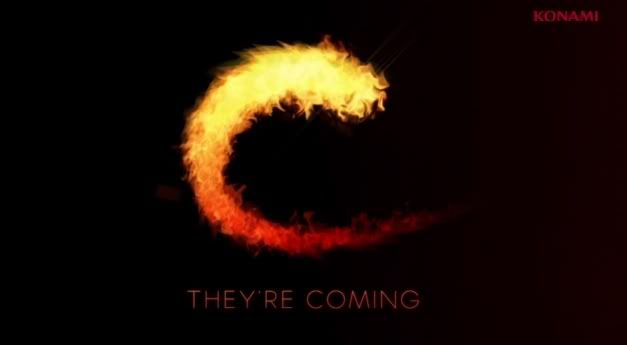 So Jimmies, what's your take on Konami's Pre-E3 showing? Like? Dislike? Let us know, down below!