Community CD Projekt Red Has Two AAA Titles in Development
By jalexbrown — November 20, 2011
Tags: cd-projekt-red-studio the-witcher the-witcher-2
---
CD Projekt Red, developer of The Witcher series, has confirmed two new AAA titles in development.
Did you love the Witcher games? Or are you one of those Jimmys that didn't play them? If you're the latter, either get yourself a good video card or pick up the 360 release of Witcher 2 when it comes out; they're great. Anyway, if you've had even a short acquaintance with the games then you already know about CD Projekt Red's ability to create complex, deep, and above all fantastic games.
Yesterday CD Projekt Red announced that they have two new AAA games in development that should be due out in 2014 and 2015. They also announced two smaller projects that will be released between now and then but didn't meantion if the Xbox 360 release of Witcher 2 would count among those. The developer wouldn't confirm any specifics about the next games - big or small.
I'm betting one will be They, a first-person shooter title of which they expressed interest in continued development after an acquisition (logo below); the other, most likely, will be The Witcher 3.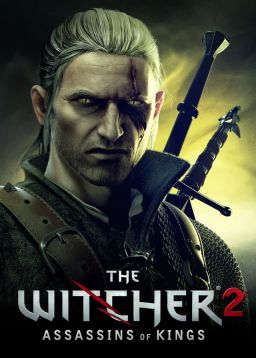 3,885 Views
4 Stories

Release Date: May 17, 2011
Original source.
Trending Video Games