Demon's Souls Review
By reipuerto — August 25, 2010
Tags: ps3-exclusive review
---
You will get beat. A lot. And then some. Until you learned your lesson. And still come back for more.
Demon's Souls is one of the MOST UNDERAPPRECIATED game of last year. Once this game was praised for unorthodox reasons, it kicked off and reminded us, the gamers, that games aren't only meant to be enjoyed, but to be challenged in them too. Making the experience worth the purchase. The makes of Demon's Souls, From Software, know how to make a game. They also published the Tenchu and Armored Core series too. And Atlus made a great investment of taking the publishing rights and releasing it here in North America. So let's get started shall we?
[copyrighted image removed]
Story- You are in a corrupted Kingdom called Boletaria and the King is a selfish bastard and uses dark ritual to gain power. So heroes try to service the people but get destroyed in the process. There is a fantastic story behind this but the game's narrative is lost. A shame because some the character you meet SEEM to have a bigger story than the main character! Seriously! It makes you think that you are really there to help them and finish their. But you also get your own place in the world. There is a character that helps you instead of killing you. Referred to as the Maiden in Black, and your source of leveling up, she helps you with your quest. And there are even some secrets of the story, you'll wondering for a WHILE.

Gameplay- This game is at your control. Like InFamous, the controls are spot on. The only mistake is the player. You can block, roll, back step, put up your shield, swing weapon, swing weapon with two hands, light and heavy strikes with single and cast magic/miracles. You also have to watch your stamina bar. To "level up", you use the game's currency, demon's souls, to increase your personal style of preference. On the out skirts of the game, you get to pick you class, not race, and ride with it. But after that, you can make a magicians with strong attack, and soldiers with strong magic. Weigh and inertia of your equipment do matter. Carry all that junk and you're as slow as a cow. Pack light and you can use less stamina and maneuver much faster. The game is yours. The control is yours. It's like more Zelda sword play. And you'll die. More times than you can count too. Why? Because you're reckless and you play too much Halo and Call of Duty. Those game hold your hand. Demon's Souls will look at you fail and kick you while you are down too. Because not only dying means to reset the level from the beginning with EVERY enemy you killed, RESPAWN, but you lose your all-in-one currency too. Demon's Souls takes you back to the old days. No training wheels here folks. You die because you are rash. You die because you got cocky. You die because you are careless. Slow and a steady wins the race here. There is a REAL tension here.
The gameplay also has "online" play offline play. What that means Jimmy is, you are always connected to PSN. And you will see ghost or Souls wondering around doing something in your world. Those are real players living in your game, doing something in that area. If you see blood stains on the floor, get ready for a blast. You get to view the last few seconds of that poor bastard that made the wrong move. They are your help. And you can leave writing on the wall and people will read it. If they "like" it, your health gets replenish because of your helpful deed. Else, nothing. You can even trick people into their own death…
Souls can also INVADE your game and try to kill you, if you're in human form. They are known as Black Phantom, and they crash your adventure and try to take your life so they can be revived in their world. But as human, you can summon White Phantom to help you fight back. As human form, you have full health, you can summon others but your footsteps are loud, yes, that matter! In Soul form, you health is reduced to half, you can invade/assist others games, and are quite!
If you progress the game while doing good deeds, in a sense of banishing the demons and not dying, the World's Tendency will get brighter, making the game SLIGHTY easy. But if you die and invade others, the World gets darker and game get harder.

Sound- The game has an amazing orcastrated sound. The sounds of real drums and instruments make it better. The clash of swords and bow guns launching, arrows bouncing of your shield, fire, beast, and blood spatter, all sound superb!

Graphics- The game has a beautiful scenery. It will capture your attention, when you're not looking at the game over screen time and time again. It is unfortunate that the came comes off as generic. The detail in deforming your ugly human is humorous. But hey, that's what armor is for.

Over all- Buy it! It is an adventure WORTH taking. Not many games can deliver this kind of intensity and the sense of defeating a foe, is on par with beating a game. The DEEP mechanics are insane! Just to beat Demon's Souls will require a talent that we as gamers lost, patience and perseverance! BUY IT twice because it's a rare jewel.


Just listen to the beauty...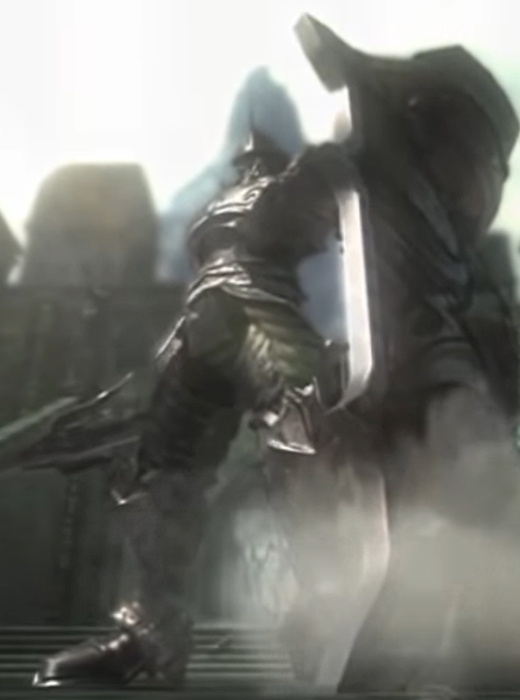 6,694 Views
3 Stories

Release Date: Oct 6, 2009
Trending Video Games