Community Disgea 4: A Promise Unforgotten Pre-Orders and Special Editions
By iorilamia — June 12, 2011
Tags: atlus disgaea-4 news nis-america pre-order special-edition
---
Music and figurines galore for the upcoming strategy RPG.
Disgea 4: A Promise Unforgotten is pretty far away with September release. Luckily we already have insight on some of the stuff you get from pre-ordering and "special editions" as usual.
Premium Figure Set $119.99
Premium box, game box, Fuka figurine, group of Dis4 figurines (9), artbook and OST CD
Premium Edition $59.99
The same thing but without the group of Dis4 figures.
Standard Pre-Order $49.99
Get the game and a CD. No special case.
Premium edition seems the way to go. Has everything in the crazy $100+ figurine set, minus the group of characters. Also for $10 than the standard pre-order, the artbook, special case and mini-Fuka already pays well for itself. Which ones have sparked your intrest?
Source: http://store.nisamerica.com/?search=A+Promise+Unforgotten
Disgaea 4: A Promise Unforgotten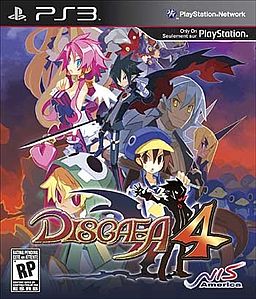 3,872 Views
2 Stories

Release Date: Sep 6, 2011
Trending Video Games