Community Blog: DragonKiss83's E3 Wishlist
Posted by: DragonKiss83 May 18, 2011 | 7 comments
Tagged: blog e3-2011 ninja-gaiden-3 soul-calibur-v x-men-destiny
View all stories by DragonKiss83
---
E3 is so close and with all the hype going in where would you start?
I know that there are games like Twisted Metal, the Dragon Ball Z project, Ninja Gaiden 3, the Darkness 2, Elder Scrolls V Skyrim, Dead Island, Battlfeild 3, Need for Speed the Run, Soul Calibur 5, and Hitman Absolution, my first choice is X-Men Destiny. And fair warning everytime I think I'm done another games pops in my head.
I'm a die hard X-men fan so Destiny is a game I want deatils on the most.
I'ld follow it up with Ninja Gaiden 3 since it will no doubt be bad ass.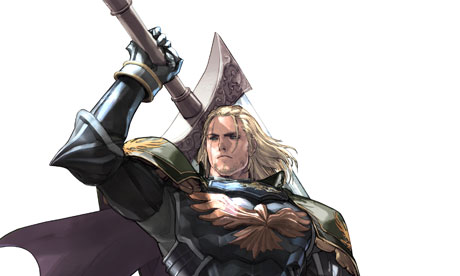 I wish that Dead or Alive 5 was going to show up, but doubt it very much. So the number three spot would go to Soul Calibur 5.
After that it starts getting harder to put them in order. Twisted Metal has me really hyped, but so does Skyrim. How do you compare car combat to a massive RPG? Street Fighter vs Tekken has to be pretty high on list also, so it would work it's way in. And the Need for Speed game could be a lot of fun or total crap, so it's a gamble. the Darkness 2 probably won't be worth waiting in line to play but it would be worth a look for a fan of the comics. Hitman isn't going to be that different than the other ones, just shinier and with some new places to hunt your targets. Dead Island looks like it will take more than a quick hands on session to really get into it. The Dragon Ball Z game is going to get swamped by fanboys so it would be a must see, but since the wait might take awhile I'ld try to get to some of the other games first. And I'm curious about Skull Girls, but waiting to see more won't kill me. I almost forgot about the new Tranformers game, but that is due to low expectaions and high hope. And that leaves Battlefeild 3. This game already looks so good I'm dying to play it. So it is a must play.
And if there was time I'ld look for the Bleach, Dynasty Warriors Gundam, and Disgaea booths if they are there. But since they are already out in Japan they might not even make a showing. And Cars 2 would make my personal list because my son is dying to play it, but I have it pre-ordered from Amazon with release day delivery so it will be here just before his and my birthdays.
Are there games that I forgot? Maybe a few that you just would love to see, but have no hope for (Darkstalkers 4)? I'm looking forward to seeing the rest of you put up your wishlists so I can see some more great choices. Don't be a jimmy. And if you need help comming up with some games for you list check out this link. http://www.gameinformer.com/b/features/archive/2011/05/18/the-games-of-e3-2011.aspx