Epic Mickey 2 Coming To PS Vita.
By cinderkin — March 18, 2013
Tags: disney epic-mickey epic-mickey-2 news ps-vita
---
A really bad game is getting released on the PS Vita later this year. Not sure why? Check it out.
Disney has confirmed that Epic Mickey 2: The Power of Two will be coming to the PS Vita later this year. It will allow you to run around with the famous mouse and friend Oswald wherever you go, with touchscreen controls and wifi co-op.
This game got really bad reviews in which it even cause the studio that made it to close down. So it's currently unsure who will be developing this port.
Disney UK tweeted the box art image posted below. No word on whether the game will make it to the US.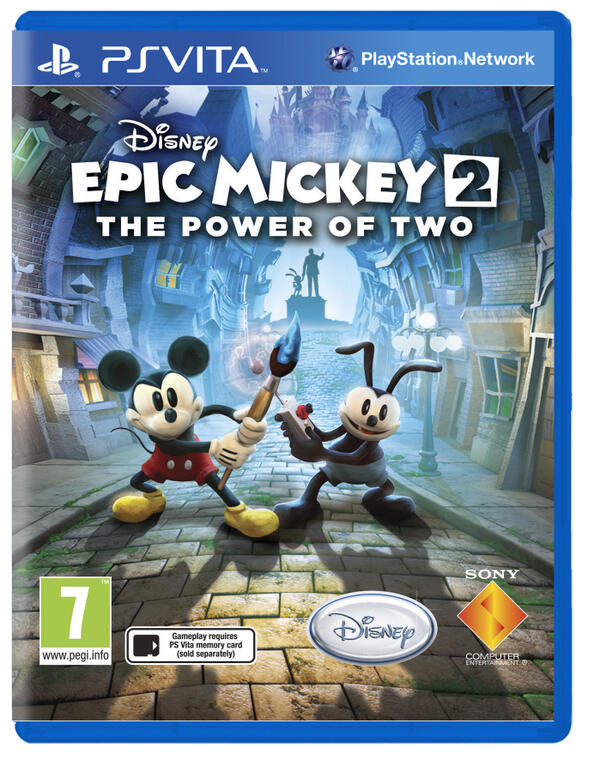 This game really was awful so I'm unsure how I feel about a Vita release. What are your thoughts about this game? Have you played the console version? Are you excited about the Vita version? Tell us what you think in the comments. Don't be a Jimmy!
Original source.
Trending Video Games