Fallout Live Action Fan Film Nuka Break
By goukijones — January 25, 2011
Tags: fallout-3 fallout-new-vegas fan-film video
---
There must be a lot of student films do this week, because this is the second fan made video game movie I'm seen this week. There was also that sweet live action TMNT video too. Check out this Fallout live action video.
Hopefully all you Jimmys saw the Half Life short film, that is pretty sweet. Now we have another film based on another game franchise. Fallout. This film mixes in all of the Fallout lure. Guns sounds are authentic, tons of great props and scenery has broken down freeways. The story might be a little slow or weird for some of you, but just watch the whole video. There's a little bit of VATs and some great Fallout style slideshows and Vault history. Cool stuff. Make sure you check out Wayside Creations YouTube Channel, rate and subscribe you Jimmys!
Fallout: Nuka Break - Fan Film
From YouTube:
Join Twig (Zack Finfrock), a former Vault 10 Dweller, as he searches the barren wasteland of eastern California for ice-cold Nuka Cola. Along for the ride is Ben (Aaron Giles), a radiation-ravaged ghoul, and Scarlett (Tybee Diskin), a sexy former slave. Together, the three attempt to survive both the harsh wastes and a relentless group of bounty hunters while trying to find the coveted beverage -- Nuka Cola.
To view the trailer, visit: http://www.nukabreak.com
Starring Zack Finfrock, Tybee Diskin, Aaron Giles, Vic Mignogna, Michele Specht, Kevin Brooks and Robert Thorne
Executive Produced by Melanie Wagor
Directed by Julian Higgins & Zack Finfrock
Written by Brian Clevinger ( http://www.nuklearpower.com )
Story by Zack Finfrock ( http://zackfinfrock.artworkfolio.com/ )
Cinematography, VFX and Coloring by Aaron Scott Moorhead ( http://www.plpfilms.com )
Production Design by Janessa Salcedo
Makeup/SFX Makeup by Branwyne & Melanie DeForrest ( http://www.makeupbybranwyne.com )
Edited by Vincent Talenti and Julian Higgins ( http://www.vtfilms.com )
Original Music by Dan Martinez ( http://www.danmartinezmusic.com )
Produced by Melanie Wagor & Zack Finfrock
Laser Rifle built by Devin Harrigan ( http://www.featherweightcosplay.com )
**Fallout: Nuka Break is a non-profit fan film made by Fallout fans. Please don't sue us. We don't have any money. Really, like none. On a side note, Fallout: New Vegas is out. Check it out!
Fallout and all related things are TM and © Bethesda Softworks LLC, a ZeniMax Media company.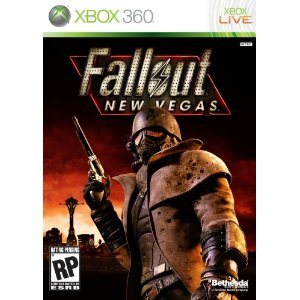 27,747 Views
16 Stories


Editor's Choice
Release Date: Oct 19, 2010
Trending Video Games