Giving away free game codes & DLC all weekend
By goukijones — November 21, 2011
Tags: freeish
---
We got a ton of codes to giveaway here. Batman Arkham City, DXHR, 2 1 year subs to XBL, and more. Just leave a comment on this story and I will randomly select winners. 1 each day to select something from the list. Starting Friday November 25, 2011.
Leave a comment that entertains me. Make sure you mention which one of the 5 main prizes you would like to win.
1 Person will be selected at random to pick something off of this list. When everything is gone the contest is over. First come, first served sucka. The first winner will be announced on Friday Nov. 25, 2011. Then one each day until Monday when the final two winner will be announced.
5 Main Prizes
Batman Arkham City for PC
Deus EX Human Revolution for PC
Dirt 3 for PC
2 1 years subscriptions for Xbox Live
DLC CODES
Uncharted 3 Weapon Skins
Gears of War 3 Thrashball Cole Plushie
Fable III DLC
Team Fortress DLC
Halo Reach DLC
DLC codes are going to be given away at random over the weekend. So make sure you follow @goukinews on the Twitter. I will be posting codes directly to the Internets so you better be quick Jimmy.
---
This is a giveaway and Gouki.com reserves all rights. Rules & prizes subject to change at anytime. Anybody abusing anything on Gouki.com will be banned immediately. We run a fair and legitimate operation here. Don't be a Jimmy. Thanks for playing.
We're serious about our giveaways and always try to do them bigger and better. Check out our previous contests and giveaways.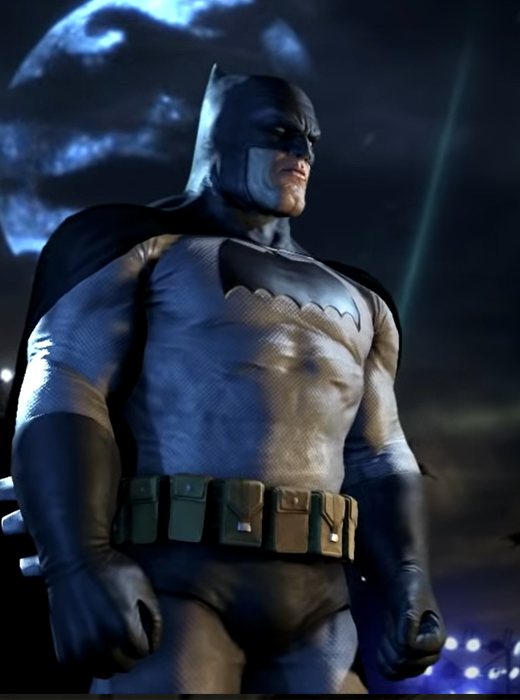 Jimmy Gem Winner
30,288 Views
28 Stories


Editor's Choice
Release Date: Oct 18, 2011
---
[UPDATED] Nov 28, 2011 9:09:20 AM
Nov 28, 2011 by goukijones
MEMBER EXCLUSIVE
11 Bit Studios has just sent over 5 Indie Strategy Bundles (Anomaly, Sanctum, Defense Grid, Sol Survivor and Revenge of the Titans.) We're going to giveaway all five bundles today.
Shout out to Pawel at 11 Bit Studios.
Here's how to get 1 of these codes.
You have to be a member on Gouki.com. That means:
Completed profile - Valid email, Upload Gravatar. Put something in your "about me" section.
*UPDATED* I'm changing the rules on how to win the Steam games. You just have to friend GoukiJones and BatRastered on the Steam.
Post a picture or a link or something right in the comments below showing me your Steam status. Then I will select 5 winners at random. Well 4. The first person to prove his/her steam account will win!
*The bundle pack is not available on Steam now, but the codes are active and all ok.
---
[UPDATED] Nov 28, 2011 11:42:17 AM
Nov 28, 2011 by goukijones
We just got some Bastion Steam codes for PC.
You gotta be a member to win. Then leave a comment telling me why you want to play Bastion.
FYI: I already know its bad ass fun.
---
[UPDATED] Nov 29, 2011 2:25:40 PM
Nov 29, 2011 by goukijones
Special Thanks to everyone checking out Gouki.com. We want to encourage you post your own content about video games here on #Gouki. Don't be a Jimmy! Here's the final batch of codes. Which will you try first? Please leave a comment when you claim a prize. Thank you.
Nathan Drake Skin
DBB2-TFN5-R9N8
Uncharted 3 MP Pack
EH2A-6DNL-KDHD
This code will give you access to the Carpet Bomb Kickback, Clip Size Mod for Para 9, and Clip Size Mod for G-MAL.
Battlefield 3 Dog Tag Pack.
P4MDR-DM4RJ-T7J63-GGDFJ-TDXYZ
GYMJK-42DJF-9YVXK-3X799-MJ4GZ
Halo Reach - Recon Helmet
XRFYK-KH8J6-4G8J6-4G94B-84JCB
Bastion
IFVDF-K07H5-H2PY3
Gears of War 3 Thrashball Cole Plushie
KVCHG-6WM7J-HGXVG-Q23T6-KC6MZ
Indie Strategy
Bundle
FP4GX-ZTV2R-C0CCW
Good Luck.
Trending Video Games