Hands on with Gears of War 3's new horde mode at E3 2011
By BatRastered — June 16, 2011
Tags: e3-2011 exclusive gears-of-war-3 hands-on video xbox-360-exclusive
---
Team Gouki got a chance to play the new and improved GoW3 horde mode at Microsoft's E3 2011 booth. -Updated- FnJimmy's official take on horde mode video
E3 day 3, FnJimmy and I bolted at the opening striaght to the Gears of War demo. As we were standing in line, the Microsoft guys were passing around these giant cards of what to expect in the new Horde mode.
Check out FnJimmy's quick iPhone grab of the card:
If you can't read that (good luck) here's what we saw and played...
You start off by selecting an area to defend, we started in the hotel lobby. There are a bunch of glowing spots where you can set up fortifications such as barbed wire, turrets, and decoys. These slow down or even take out Locust as they try to make their way into the lobby, making them easy pickings for you. These fortifications aren't free, however. You need cash to set them up. You start off with a limited amount of cash, but you rack it up by killing enemies and completing any bonus objectives that pop up (these will require you to leave the relative safety of the fortified area usually, so watch out). In between rounds, you can purchase new fortifications, repair old ones, and get new weapons. Every 10th round is a boss wave... we had to fight this thing.
Unfortunately, you can't just lay down fortifications where you want, Gears has spots chosen for you. It's ok, but I expected a little better from the game that started this horde mode craze. Still, it's a lot of fun to build up your defenses and rail a bunch of Locust, especially when the big baddies come along.
We still haven't got a chance to see the campaign yet, but we did see the new limited edition Xbox 360 (with custom sounds!). Check this bad boy out...
Yeah... that's pretty sweet. I think it looks better than the Halo Reach edition. (We here at Gouki.com are especially fond of the red & black color scheme.)
Gears of War 3 and the Limited edition GoW3 console release Sep 20, 2011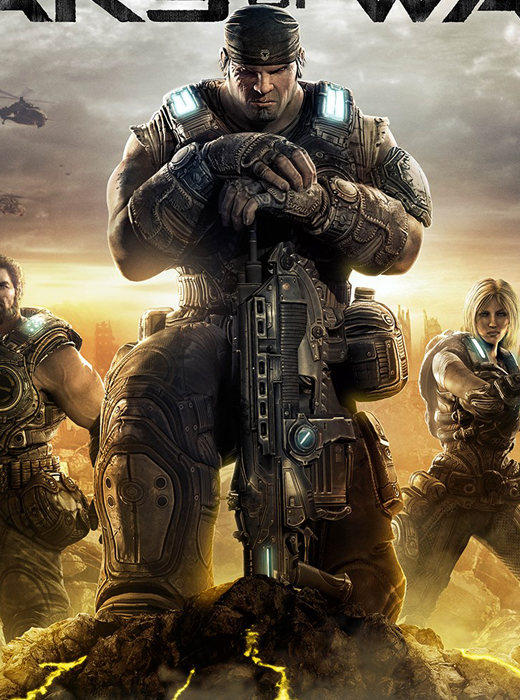 Jimmy Gem Winner
39,903 Views
34 Stories


Editor's Choice
Release Date: Sep 20, 2011
---
[UPDATED] Jun 16, 2011 3:36:49 PM
Jun 16, 2011 by BatRastered
FnJimmy's official take:
Trending Video Games