Injustice SDCC 2012 off screen gameplay w/ Ed Boon
By goukijones — July 24, 2012
Tags: ed-boon preview sdcc2012
---
Team Gouki had the honor to get 2 minutes with Ed Boon at San Diego Comic-con. Plus Choke demos Injustice using Cyborg VS Nightwing.
While running back and forth in the con we had five minutes to cross through the Warner Brothers booth. I noticed right away that Ed Boon was standing a few feet behind 2 Injustice gameplay stations. For the first time ever Injustice was being played by the public. Featuring new characters like Cyborg and Nightwing. Ed Boon had his iPhone in his hand and he was taking notes. That was something cool to see. I sideled up to him and introduced myself. Choke was right behind me and we both expressed our love for Mortal Kombat.
I only asked him about whether or not he was enjoying working with somebody else's material. His response was a typical answer to a dumb question. Sorry, I wasn't prepared to bump into Ed Boon so easily. I need to start a list of questions for random people if I ever get to meet them. Anyway, Ed Boon said he enjoyed the characters and the universe. Yeah me too, it's Batman. :) Thanks Ed Boon.
InJustice is looking good. Below is an off screen video of Choke (Cyborg) VS Random Jimmy (Nightwing) That is not me talking in the video. It's the Jimmy hosting this station, could have been a dev, I didn't speak to him.
Where you at on Injustice? I'll check it out, I'm not sure if I'll like it unfortunately, because I didn't like Mortal Kombat. We'll just have to wait and see, it's a long ways away and I still haven't played it. WTF is wrong with me.
Vote, Comment and Share. Don't be a Jimmy!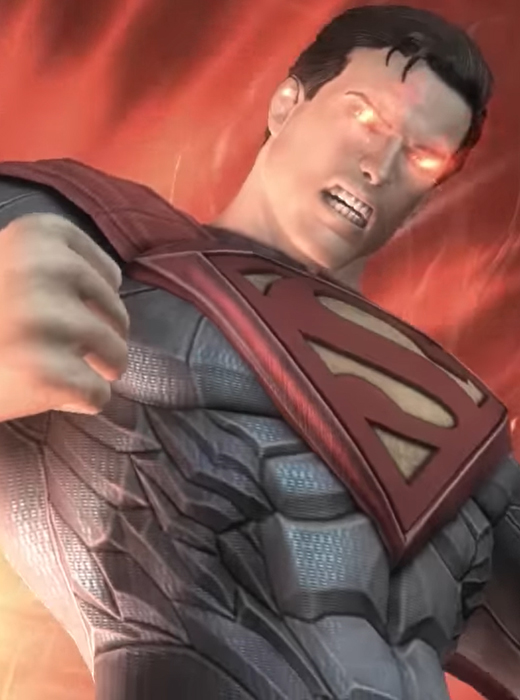 6,642 Views
18 Stories

Release Date: Apr 16, 2013
Trending Video Games