Community Blog: Leon VS Wesker
Posted by: starlordtitus Jul 5, 2011 | 10 comments
Tagged: blog fiction resident-evil-2 resident-evil-3d resident-evil-4 resident-evil-5 resident-evil-operation-raccoon-city
View all stories by starlordtitus
---
Leon is dispatched on another mission prior to the events of Resident Evil 5. After working together with Chris Redfield in his previous mission, Leon is directed by the President to find who was creating the research found in Madrid.
Reader's Note: The following story has a music videos that may be played when prompted to enjoy a greater reading experience.
Report R-D12: Your mission takes you back to Spain to a city outside of Madrid. Your destination is Guadalajara. A decently high populated city so be sure not to attract attention and ensure that no bio-weapons spread within the city. Your mission is to determine who was conducting the research and apprehend them if possible. Hunnigan will be your support as well as provide supplies for an immediate necessary evac. Your last mission with Chris has brought the lesson that victory favors preparation. The people there appreciate money more than anything else. Go well dressed. Good luck agent Kennedy.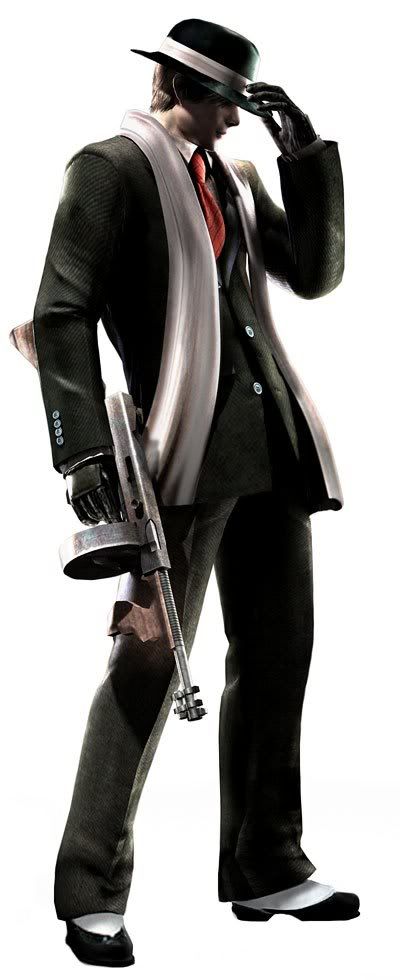 Leon arrives in Guadalajara via private jet. He is met at the airport by an informant known only as The Operator. (Operator) "I see you've made it safely and are evenly dressed with a jet to match the attire." (Leon) "The flight was a bit bumpy, what do you have for me." (Operator) " A facility 2 clicks North from our location has been restricting access to the public lately and has been in use even over night. Eyewitnesses state that anyone outside of it's work force that goes in, doesn't come out. They also mentioned a blonde man who seems to be in charge of operations there. (Leon) "A blonde man? I wonder...could it be..." (Operator) "Something wrong?" (Leon) "It's nothing, what weapons do you have for me?" (Operator) " You're going to like this, a custom controlled .45 magnum with attachable silencer. For those times when you need the stopping power but need to be quiet about it." (Leon) "Nice". (Operator) " Next, we have remote controlled sticky mines, able to be set anywhere you wish. Great for ambushes or when you don't like anyone following you." (Leon) "Like this so far". (Operator) "If you like that, you're going to love this, dubbed Dragon Armor Class X. This prototype vest incorporates diamond material for the ultimate defense. No matter your opponent, they won't be able to get through this." (Leon)"Bling bling" (Operator) " Oh and one last thing, don't forget your First Aid Sprays in case you need them and this....Your Mach 5 Grenade Launcher. In includes incidiary, electric, acid, and explosive rounds for "anything and everything" situation. (Leon) "I'd say you got me set for a small war. I brought along this personal favorite of mine. An old classic. (Operator) "Ahh, you are a man of taste, the Typewriter Machine gun. No real man should be without one. Well, you are ready to go, Hunnigan has supplied you with a map of the overall area as well as building schematics. Good luck my friend." (Leon) "Thanks".
Leon makes his way to the facility, weapons concealed. With his electronice binoculars, he scans the area for any possible entry points and to verify potential threats. There seem to be men stationed at all the entry points, though they appear to be unarmed. Leon moves towards the back of the building and notices a metal ladder attached to the building to the second floor. He waits for the guard to make his round before he makes his way to the top. Careful not to arouse attention he makes an observation and notices a locked door. He pulls out a set of tools and manges to pick the lock. He opens the door and makes his way inside. Upon inspection of the area, the workmen are taking leave for the night. A man in a dark out fit steps forth bid them off. (Blonde Man) "You've done well men, I will see to it that your enemies are destroyed and your families spared. Be off with you." (Leon Thinking) "No it can't be....Wesker..". Leon takes out his scanner and takes photos of Wesker with the researchers and their work. He then waits for the workers to leave to begin making his approach. Wesker exits through the same door the researchers take. Leon begins his descend down towards the work area to take more photos of the research and machinery. He radios in Hunnigan. (Leon) "Hunnigan, I'm sending you photos of the research that's being done here, apparently Wesker's involved." (Hunnigan) "That's not good news." (Leon) "No it's not. I'd better send you all the data I can and then regroup at the evac point." (Hunnigan) "Understood. Becareful, Leon." (Leon) "I will, over and out."
[Activate Music Video]
(Wesker) "How touching". Leon turns around with his gun drawn. But Wesker isn't there. Wesker laughs in the echoing background. (Wesker) "Leon, so good of you to join us. I was hoping to retrieve that research you stole from me, and you're going to help me get it back". (Leon) "The hell I am! Show yourself!" Wesker appears behind Leon. (Wesker) "I'm right here." Wesker kicks Leon from behind and Leon hits the ground. He quickly gets back and begins firing at Wesker. However, Wesker is able to dodge incoming bullets with ease. (Leon) "Ah shit,I'd better make a run for it". Leon moves throughout the facility and hides behind the large metal machinery and barrels. (Wesker) "There's no point in hiding". Leon then begins to set his remote controlled mines in hidden locations as he moves through. Leon then heads up to a high vantage point. (Leon) "Hey Wesker, just what do you plan to do with all this research". (Wesker) "Oh I don't think you'll live long enough to even comprehend what I have in store for this world." (Leon) "Yeah, well not if I have anything to say about it." Leon pulls out his grenade launcher and fires an electric round towards Wesker. Wesker easily dodges it, but it hits the ground behind him sending out a shockwave of energy and electricuting Wesker. (Wesker) "Rrrr it will take more than that to take me down, but here, let me help with your demise". Wesker pulls out his pistol and fires at Leon. Leon dodges out of the way from his vantage point and jumps down towards the front entrance. (Wesker) "It's time to die, Leon". (Leon) "You're gonna have to work for it." Wesker then starts speeding towards Leon. Leon activates his mines he set in place. Wesker notices the explosions and increases his speed dramatically. The mines each exploding behind Wesker, Leon is astonished and begins to backstep to run. Wesker however is caught by the last two mines and he is blown into Leon. The two hit the entrance door hard. Wesker gains his composure and picks up Leon by the neck. (Wesker) "You can either die here with my hand through your chest, or you can do as I say". Wesker begins squeezing at Leon's neck. (Leon) "Wesker...." (Wesker) "Yes?" (Leon) "I just want to say......YOU CAN GO TO HELL!" Leon sticks is his magnum up to Wesker's neck and pulls the trigger. (Wesker) Aaaagh, you'll PAY FOR THAT!" Wesker launches his arm into Leon.....but only manages to thrust him into the air. (Wesker) "What?" (Leon) "Looks like this armor came in handy..". (Wesker) "There is no escape, Leon. You're only human." (Leon) "That's the thing about we humans....we either find a way, or make one". Leon fires an explosive grenade from his launcher at large group waste canisters near Wesker, causing a massive explosion that tears down half the building. Wesker is launched due to the explosion.
Leon runs from the facility and radios in Hunnigan. (Leon) "Hunnigan, I have all additional data, have the pilot ready the jet, I'm coming in hot!" (Hunnigan) "You go it, Leon! Hurry!" (Leon) "Copy that". From the distance Wesker is heard. (Wesker) "LEON, you won't get away that easily!" Out from the surrounding buildings the workers of the facility begin to chase Leon. They somehow seem to be infected with something Wesker gave them. Their eyes a gleaming golden yellow.
But a jeep pulls up firing at the workers. (Operator) "Need a lift?" (Leon) "Thanks, you're right on time" (Operator) "Let's go!" The two begin driving off, but the workers of the facility continue the chase on motorcycles. Leon then pulls out his Typwriter and begins firing away at the workers as they get close. The pilot has the jet ready to take off and the landing strip. Leon and the Operator get off the jeep and run towards the jet. Leon fires his Typewriter and shoots more of the infected workers down. The Operator gets in the jet as it begins to move. Leon sprinting to catch the jet. (Operator) "C'mon, Leon! Grab my hand!" Leon runs as fast as he cans and jumps forward! The Operator catches his hand and pulls Leon in, but before Leon can get all the way in, one of the infected workers catches Leon's leg. The 3 struggle, and Leon tries to shake off the infected worker. The Operator pulls out his own Handcannon magnum. POW! A loud gunshot is heard in the distance. The infected worker's head is blown off and Leon manages to get on the jet safely.
[Activate Music Video 2]
Leon sits in his seat. (Leon) "That was close, but you saved me, thanks for that". The Operator stands and pours a glass of wine. (Operator) "No problem man, we comrades must stick together. Leon closes his eyes for a few moments....and then opens them. (Operator) "Want a drink?" Leon's eyes open wide. (Leon) "Oh shit watch out!" A hand clothed in dark garment thrusts through the Operator's chest. (Leon) "NO!". (Wesker) " Did you really think it would be that easy to escape me Leon." The pilot begins to worry but tries retain his focus as he flies the plane. (Leon) "How the HELL did you get on this JET!" (Wesker) " I think you need to worry more about what I'm going to do to you". Wesker opens the hatch and air begins swirling about. Leon quickly picks up the Handcannon dropped by the Operator and just as Wesker is upon Leon, Leon fires the Handcannon([Leon]"Light's out!") through Wesker's heart, leaving a gaping hole in his chest. Wesker staggers and falls through the hatch and out of the plane. Leon then quickly closes the hatch. (Leon) "Son of a bitch, Wesker. Leon attends the Operator. (Leon) "Hang in there!" (Operator) Damn, that Wesker, he sure lives up to his name. Asshole always comes back." (Leon) Try not to talk!" (Operator) No listen, I'm done for, I want you to have my prized gun, the Handcannon. It will serve you well. Just promise to tell the boys back the office that I went out with a bang +D" (Leon) ......You got it." The pilot continues his route towards the US. Leon holds the Operator's hand as the last bit of life leaves his body. (Leon) "Damn you, Wesker". Leon wraps up the body and sits down in his seat. He radios in Hunnigan. (Leon) "Hunnigan, it's Leon. I'm making my way back to base." (Hunnigan) "What's your status, are you hurt?" (Leon) I'm fine. But there's one more thing." (Hunnigan) "What is it?". (Leon) I've confirmed the body of the man who saved my life". (Hunnigan) "The Operator...):" (Leon) "Yeah, make sure everyone back home knows he went out with a bang.." (Hunnigan) "Understood". Leon and the pilot head into the sunrise over the ocean's horizon as the morning comes, concluding another tale of Resident Evil.
THE END