Massive price drops for NVIDIA GeForce products incoming, 780ti gets a release date
By BatRastered — October 28, 2013
Tags: news price-drop release-date
---
The 780ti will be out on November 7. While the rest of NVIDIA's lineup gets a price cut starting October 29th.
GeForce GTX 780 Ti will be available for sale starting on November 7th at a suggested e-tail price of $699.
We still don't know too much about the performance of this card, other than it should be a little better than the 780 and a little worse than the Titan. However, the 780 is already pretty close to the Titan, so that's a small window to fit in. Also, there were no announcements about the Titan's price today, so it seems either the Titan will remain out there at $999 as a status symbol or will be replaced by the 780ti altogether at some point.
"As a result of GTX 780 Ti joining our lineup, the new suggested e-tail price for GTX 780 is $499 and GTX 770 is $329. These prices will be live in e-tail by 6:00 a.m. on Tuesday, October 29th."
$150 price cuts FTW! The 780 is now a super attractive $499 ($50 below the Radeon 290X that slightly outperforms it) and comes with a killer holiday bundle:
"Purchase a GTX 780 Ti/780/770 and receive a free copy of Batman: Arkham Origins, Splinter Cell: Blacklist and Assassin's Creed IV: Black Flag, plus $100 off a SHIELD purchase."
That's a great deal, especially if you are interested in the SHIELD device. Lesser version of the GeForce lineup are still eligible for a slightly reduced bundle deal.
"Purchase a GTX 760/660 and receive Splinter Cell: Blacklist and Assassin's Creed IV: Black Flag, plus $50 off a SHIELD purchase."
With this and the recent AMD 290X introduction, it's a great time to be a PC gamer. Now, if only I had a 1440p/120Hz monitor to use all this power.
---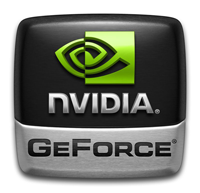 6,829 Views
10 Stories


Editor's Choice
Release Date: N/A
Original source.
Trending Video Games