Community Blog: me, myself and my fightstick
Posted by: blazemanx Jul 26, 2011 | 6 comments
Tagged: blog fightstick
View all stories by blazemanx
---
what i think about my new fightstick.
Yesterday i got my TE fightstick in the mail and needless to say i was HYPE. Now im not a crazy guy i knew as soon as i started playing with a fightstick i wouldn't magically get better. Being a first time fightstick user i expected this to be awkward and very challenging but not this much. I practiced for most of the day with two games super street fighter 4 arcade edition and marvel vs capcom 3.
Now no matter which game it was my main problem was the actual stick. I could not really find a comfortable way to hold it thus making the most simple things like a hadoken motion very hard to do. The buttons were less challenging to get used to all i have to do is keep my fingers where they need to be. After playing both games i felt as if i did a lot better in MVC3 than i did in SSF4AE which was kind of weird to me since MVC3 is the faster game. Another thing that caught me off guard was how sensitive the buttons are i cant tell you how many times i did a different move than i intended to do because i was lightly touching the other button.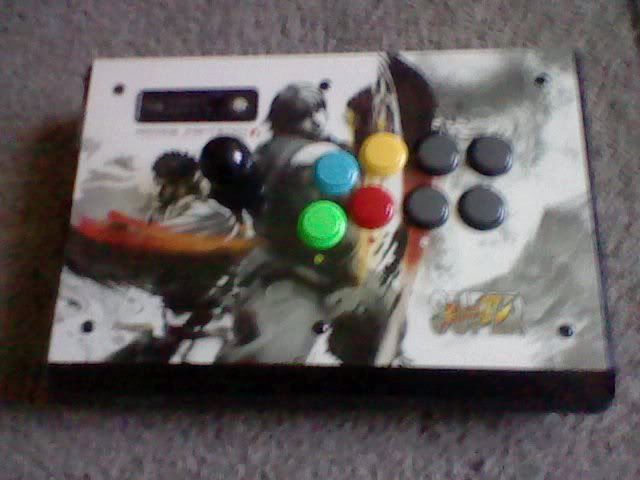 One of the things i really like is how big and sturdy it is. The art is awesome but i think its stupid that the xbox version has colored buttons it just ruins the the beautiful art. I had no idea it was going to be this tough be im willing to stick it out i don't give up easily. I really want to thank Gouki.com for the fightstick its awesome and its something im really going to invest my time in. If you guys have any tips for a beginner on a fightstick i would love to hear some.