More Dead or Alive Pre Release Combo Vids. 3 To Be Exact!
By cinderkin — September 18, 2012
Tags: combo-videos video
---
EMPER0RC0W has made quite a few combo videos for the upcoming Dead or Alive 5 game. As before these are of a pre release build of the game.
Another DOA5 combo video this time using Christie. Christie's Style relies heavily on evasive moves in DOA5, not only in defense but in maximizing offensive damage as well. I tried to show how these evasive moves from her new stance (Jakeiho) can be used for extending damage. In addition to the guaranteed setups from sitdown stuns and critical burst, I showed some examples on how you can guarantee followups from her limbo stun (the stun where the opponent arches their back as if they're doing the limbo). These types of stuns cannot be held out of, making them pretty deadly in a hold heavy game like DOA.
Another video demonstrating the combo potential in DOA5, this time using Sarah. In this video I tried to focus on more of her guaranteed setups from 2 in 1 Launchers, to Just frame moves, to sit down stuns, to turn around stuns to critical burst. This should also be interesting to the VF players looking to transition into DOA5 as Sarah's move properties and combo potential in this game are quite different.
Here is a compilation of some Kasumi Combos I came up with on the Gamescom Build of DOA5 (Ver. 0.75) that I managed to record at i46. Weather these combos will remain possible in the final version or not is still unknown (but most likely they will be).
I've always been a fan of Kasumi and Sarah (VF) so these were pretty sweet. What did you think?
Tell us what you think in the comments. Don't be a Jimmy!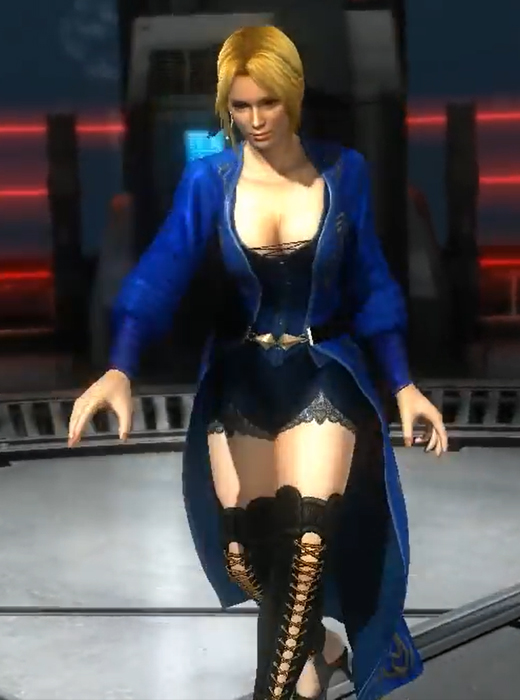 11,107 Views
18 Stories

Release Date: Sep 25, 2012
Trending Video Games