Community Blog: My top 5 favorite female fighting game characters
Posted by: blazemanx Jul 3, 2011 | 6 comments
Tagged: blog fighting-game pictures
View all stories by blazemanx
---
My top 5 female fighters they are beautiful, sexy and powerful.
Fighting games have always been dominated by big strong men. In most fighting games females only make up 10 to 20 percent of the roster. Me personally i love women who can kick some ass and even though female fighters are out numbered like 5 to 1 i still prefer the minority. I have here my 5 favorite female fighters there beautiful they kick ass and to me they outshine most men. So without further delay here are my top 5.
Jam Kuradoberi
For those of you who don't know jam is from the guilty gear series. She is hot (obviously) and she is one of the most badass kung fu style characters regardless of gender. She pulls off the whole fighting waitress thing perfectly and she is my overall favorite character in the guilty gears series. She also has a very unique look....just look at that hair. She made her debut in guilty gear X and has been a staple in the series since. If you don't know much about her or guilty gear i suggest you look them up you won't be disappointed.
King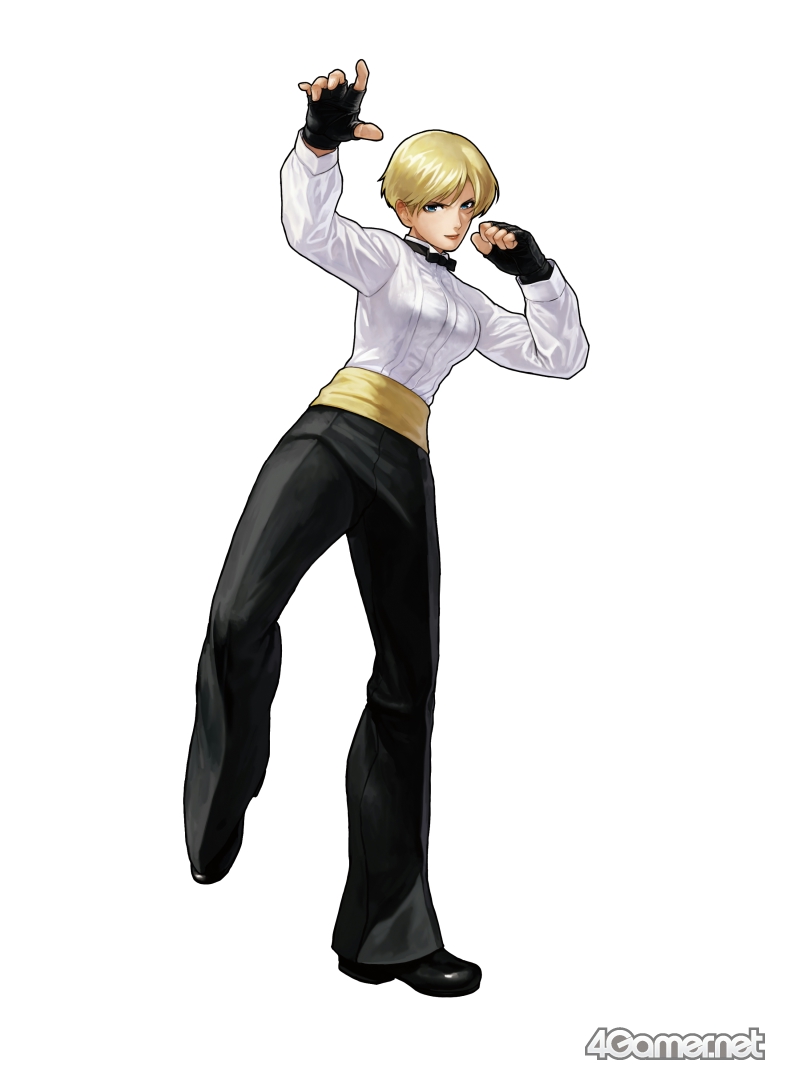 King is originally from the snk fighter the art of fighting. She originally fought disguised as a man and it wasn't until the KOF series that she caught my attention. She is a muay thai fighter and the first female one i remember seeing. Just because she does muay thai don't think she fights like sagat or adon. Her move set is pretty unique and i love her for that. She is my favorite female snk character and i love her taunt " COME ON BABY"
Chun Li
The original female fighter miss chun li set a trend in the fighting game universe. She was one of the original 8 world warriors and she proved that a woman could hang with the big boys. To this day i believe chun li is the most popular female fighting game character of all time. She has a awesome fighting style and she has become one of the faces of the franchise. She is sexy and tough and can kick you ass what more do you want.
Cammy
Cammy is one deadly piece of woman. I remember her when super street fighter 2 came out she was my favorite of the 4 new challengers. She is the second female fighter in the street fighter universe and is a good one. She is from england and was formerly under bisons psycho power control. She is almost as popular as chun li in my opinion. She has a really interesting fighting style that draws players to her. She is also one of the hottest females around no doubt about it.
Crimson Viper
As if you didn't already know, viper is my all time favorite female fighter. Viper first made her debut in street fighter 4 and in my opinion she is the most popular out of all the new comers in the street fighter 4 universe. Going into SF4 i didn't think she would become one of my favorites. In all honesty she wasn't even a favorite of mine until SSF4 was almost out. She has a truly unique style and is one of the hardest to characters to master but that just makes her that much more appealing. She may have not been out very long but she is already #1 in my heart and i look forward to seeing her in more games. Sexy has a new name and that name is crimson viper.
These women show that you can kick ass and be sexy while doing it. What are some of your favorite female fighters? Let us know and don't be a jimmy.