Overwatch D.Va Themed Pet Hamster Tank
By sugarninja — August 19, 2018
Tags: animal blog build dva exclusive gamer-girl hamster how-to how-to-guide overwatch pet pictures real-life skeliora tank
---
This Overwatch themed hamster tank will amaze you.
Platinum level Skeliora is a seasoned Overwatch player with an intense love and passion for the game. On December 17, 2017 she adopted a black Syrian hamster and named her Musubi. Skeliora began to notice that everytime she played Overwatch, Musubi would stare at the screen the entire game, it was evident that she was a huge Overwatch fan too. Being a huge D.Va fan it was natural for Skeliora to want to make Musubi an Overwatch home that would express her love of the character as well as the game. The creation of the D.Va Hamster Home began. Check out these amazing pictures of Musubi's Overwatch Home. Isn't she just the talk of the hamster community rocking this super cool hamster girl tank?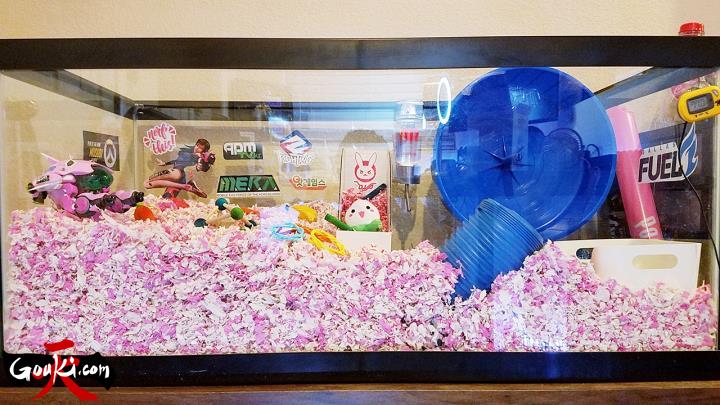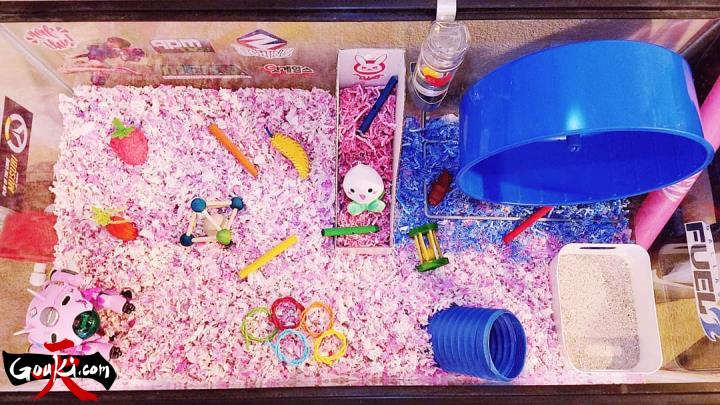 ---
To create the D.Va Hamster Home you will need the following materials:
40 Gallon Breeder Tank
Kaytee Glass Water Bottle
Tank Temperature Thermometer
12 inch Large Blue Running Wheel
Plastic Elastic Blue All Living Things Tunnel
Childrens Play Sand
Small White Organizer Container
White Document Organizer
Pink and White All Living Things Paper Bedding with Odor Control
Non-Toxic Blue and Pink Paper Shreds
2 Wooden Puzzle Toys
Colorful Chew Rings
Colorful Wood Chew Sticks
Strawberry and Banana Loofah Chews
Wooden Carrot Chew
D.Va Funko Pop (Removed after photo shoot for Musubi's safety)
PachiMari Plushie Keychain (Removed after photo shoot for Musubi's safety)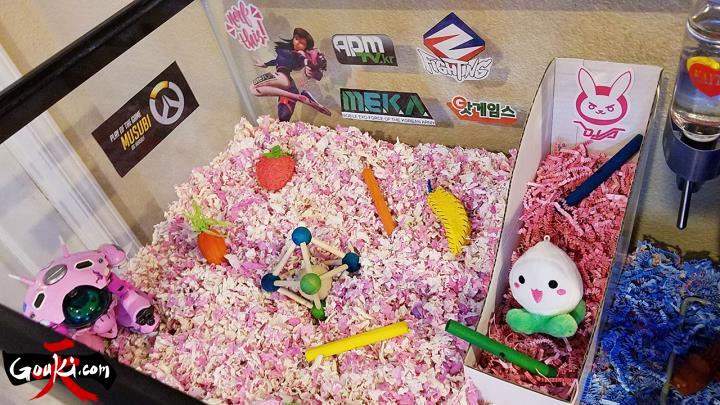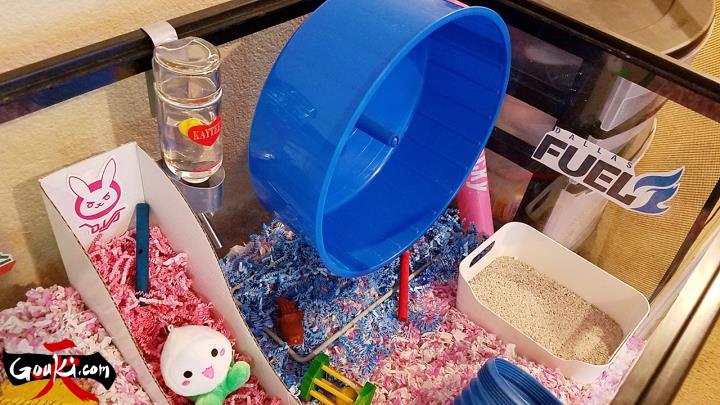 D.Va Decals were printed on paper and cut out individually with an X-Acto Knife and then attached to the outside of the tank.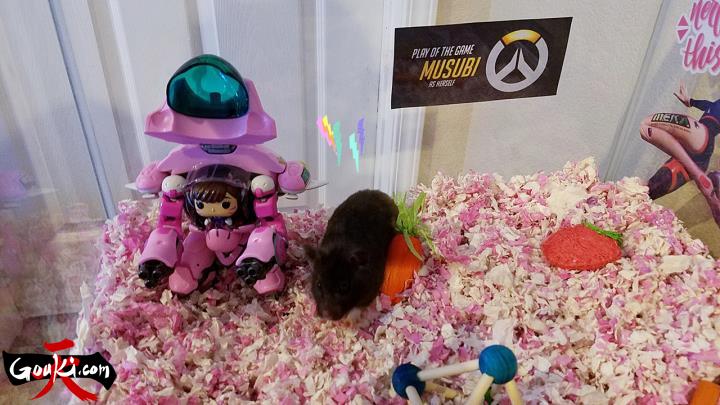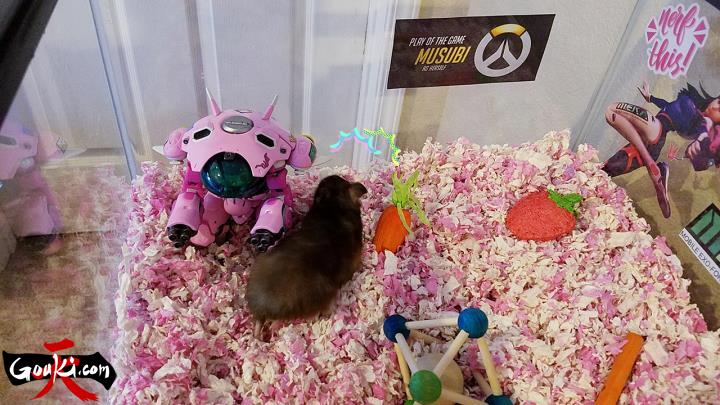 Musubi's favorite foods and snacks are Mazuri Rat Blocks, Higgins Sunburst Seed Mix, Whimzeez Alligator Chews, Freeze Dried Mealworms, Blueberry and Sweet Potato Baby Cereal Puffs, various fruits and veggies and for a special treat she loves Scrambled or Boiled Eggs. Musubi has great taste in foods and in her decor. She is the bomb.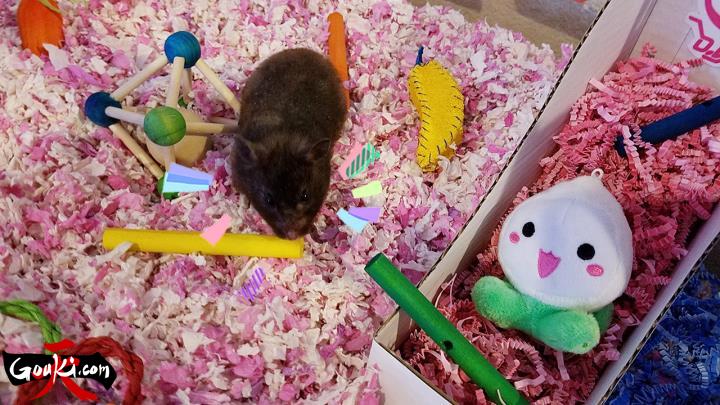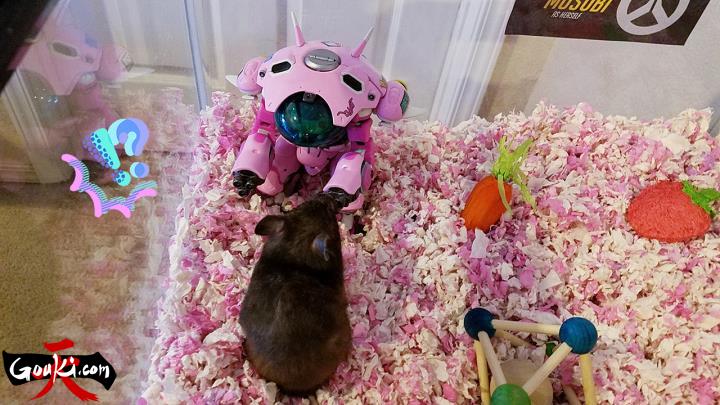 The entire tank build took Skeliora about 2 ½ hours, but the results show how stylish Musubi is in her D.Va themed home. She is the envy of all her hamster friends. Skeliora is one of the biggest Overwatch fans I know and as you can tell absolutely loves Musubi. How long before Musubi has her own controller and is wrecking fools playing as Hammond? Stay tuned for more Musubi Overwatched themed homes.
https://playoverwatch.com/en-us/career/xbl/Skeliora
https://www.instagram.com/skeliora/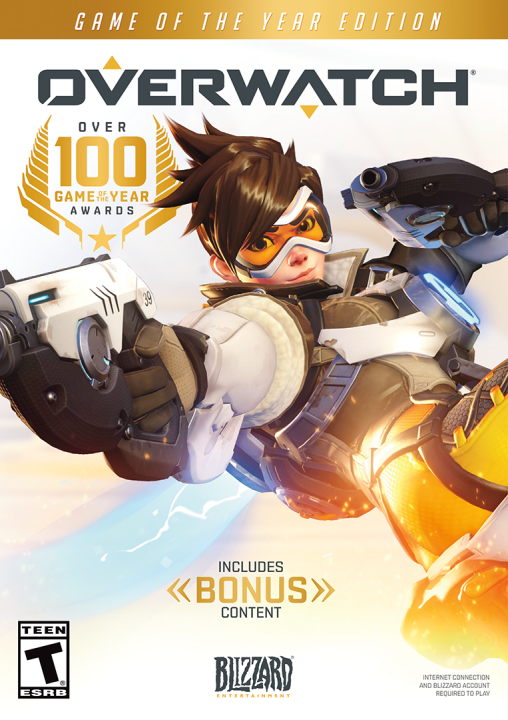 6,139 Views
11 Stories


Editor's Choice
Release Date: May 26, 2016
Trending Video Games