Blog: Pokemon Sword and Shield Galar Region Starters
Posted by: Skeliora Jun 21, 2019 | 2 comments
Tagged: blog grookey nintendo pokemon pokemon-sword-and-shield scorbunny sobble
View all stories by Skeliora
---
Here are the 8th Generation Galar Region starter Pokemon! Who are you starting your adventure with?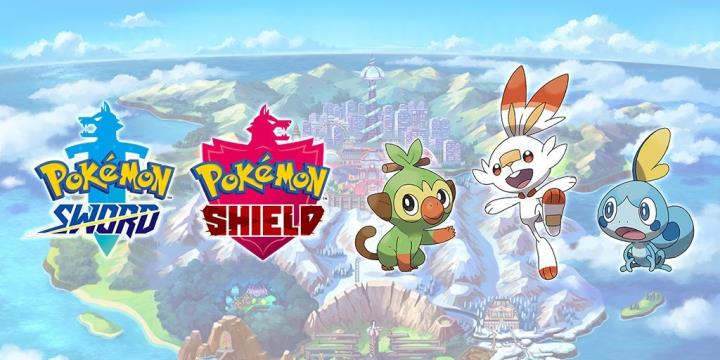 Pokemon fans across the world have been heavily anticipating the next Pokemon game and it is fast approaching! Pokemon Sword and Shield, releasing November 15, 2019 is set in the beautiful and breathtaking Galar Region. Home to the 8th generation of Pokemon, the Galar Region is heavily influenced by the United Kingdom. The landscape of open, lush green fields, glorious lakes, castle-like towns and industrial railroads, has all the fans buzzing! Of course, as usual Pokemon marketing fashion, this buzz got started with the announcement the Galar Regions starter Pokemon: Scorbunny, Sobble & Grookey!
---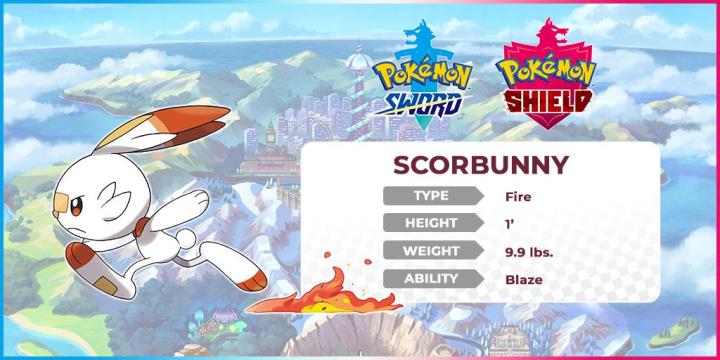 Scorbunny, a feisty, fire bunny pokemon has been immensely popular, especially amongst the cosplay community. It's smiling face and speedy movements drew fans in immediately. According to Pokemon's official Twitter account, Scorbunny is so quick that the soles of its feet can become very hot! In the original trailer, this can be seen as Scorbunny runs around a field, causing the grass to burn and catch fire. What a cutie! Are you in the #ScorbunnySquad?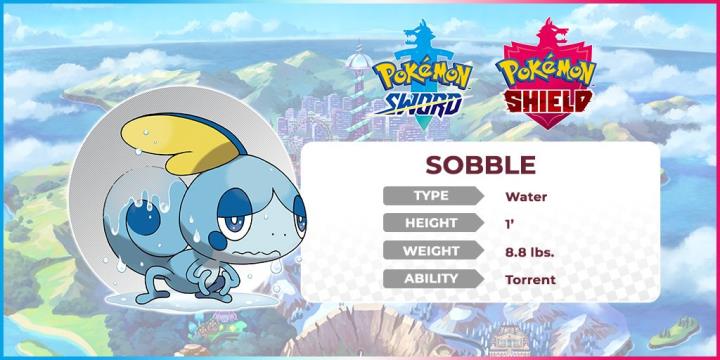 Next up is an internet favorite: Sobble. This crybaby chameleon is a water type starter for Galar Region. It's big, wide eyes have stolen the hearts of many and it's not just for looks either. Sobble has the ability to make those around him cry as well! This sweet Pokemon's body can camouflage itself when it is in water too. This starter is perfect for a caring trainer looking to strengthen its team through love and patience. #SobbleSquad is ready!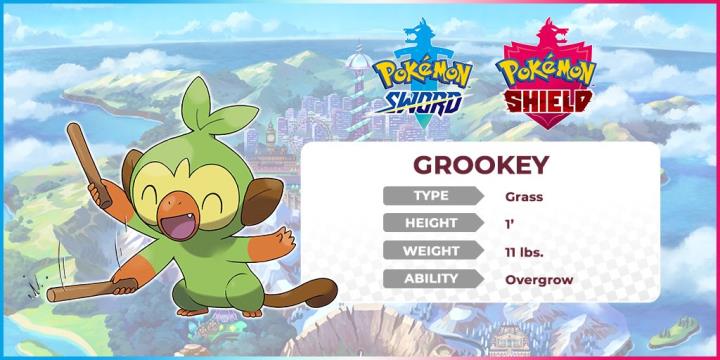 Last, but definitely not least, is Grookey! This mischievous monkey is a grass type starter and my personal pick for the Galar Region starters. He's too cute, how could I resist? According to Pokemon officials, troops of Grookey live together in the forest and the magical branches they carry come from there! Though not as popular as the other two starters, this adorable underdog is still going to be treasured by those trainers who choose to be apart of the #GrookeyGang!
Who will be starting your journey with you across the Galar Region when Pokemon Sword and Shield comes out?
Check out Pokemon Sword And Shield on Amazon.

1,199 Views
1 Stories

Release Date: Nov 15, 2019