Community RedRapper is in the SSF4 3DS U.S Commercial? Holy...
By iorilamia — March 14, 2011
Tags: 3ds commercial redrapper ssf4 us video
---
US commercial for SSF4 3DS released, with a very familiar voice to the fighting game community...
RedRapper is featured in the comercial spotlifght for 3D ssf4. This may not be exciting to some (specially if you are not a fan of his work) but it is pretty cool. He has done a lot of songs for the fighting game community, most known for his Evo 2010 finals rap. Congrats to him. I like it, the song fits well with the commercial, short and sweet. Check it out and leave your comments below.
Video Uploaded by http://www.youtube.com/user/CapcomUnityVideos
Red Rappers Youtube Channel toc heck out more of his works - http://www.youtube.com/user/redrapper
Enjoy.
Super Street Fighter IV: 3D Edition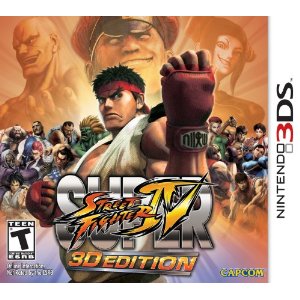 10,457 Views
8 Stories

Release Date: Mar 27, 2011
Trending Video Games