The Legend of Zelda Skyward Sword E3 2011 hands on impressions
By BatRastered — June 14, 2011
Tags: e3-2011 exclusive hands-on nintendo video wii wii-exclusive
---
Pro gamer FnJimmy goes hands-on with Skyward Sword in the Nintendo booth. Watch as he destroys the first demo and has time for another.
FnJimmy and I headed to the Nintendo booth to play some Zelda Skyward Sword. You can choose the bird riding level, a dungeon level, or a boss battle. They only give you a 10 minute demo to keep the lines moving and FnJimmy had played a little bit of the combat last year, so I encouraged him to take on the bird riding.
Most of the people in front of us had tried the bird riding too, none of them seemed able to beat it in the 10 minutes allowed. Noobs... give that Wii mote to FnJimmy and watch him do his best Fred Savage from that one movie from the 80's...

Uhhh... No, the other one...

That's better
Yeah, he may be a n00b at FPS games, but FnJimmy was born with a Nintendo controller in his hand. Okay... back to reality... Watch FnJimmy rail the birds so fast he still has time to do the dungeon level. "Good job, Jimmy!"
FnJimmy had a huge grin on his face after that and wouldn't let us leave the Nintendo booth until I had recorded his takes. So here is the offical FnJimmy hands-on impressions of The Legend of Zelda Skyward Sword.
The Legend of Zelda Skyward Sword releases this holiday season for the Nintendo Wii.
The Legend of Zelda: Skyward Sword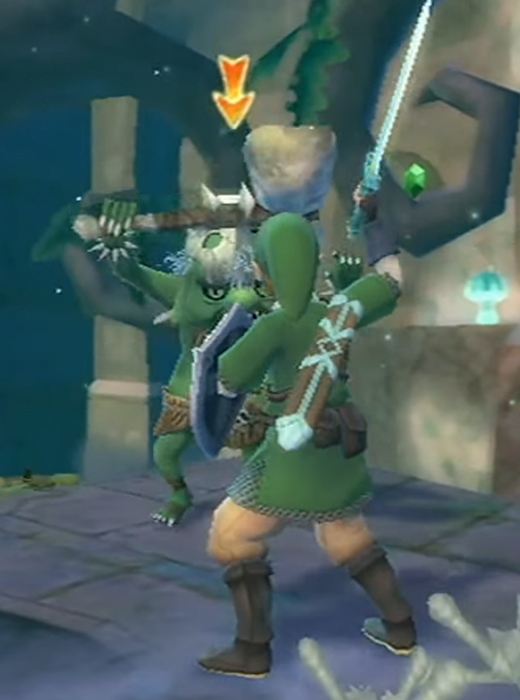 7,443 Views
6 Stories

Release Date: Nov 20, 2011
Trending Video Games