Portal 2
Tags: mac pc ps3 steam valve xbox-360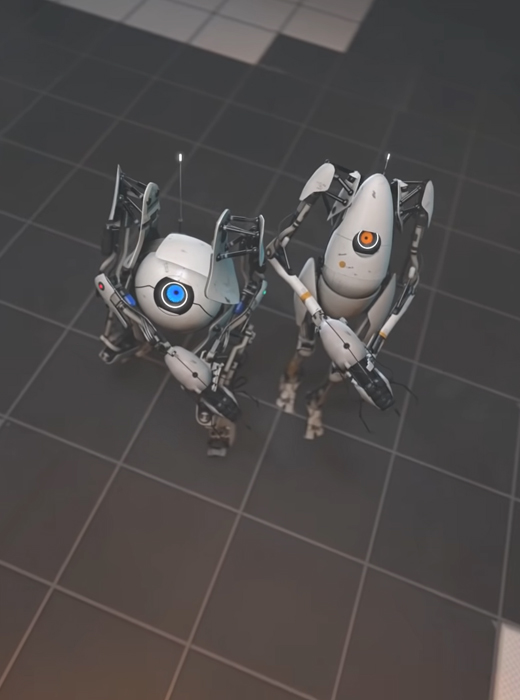 36,393 Views
32 Stories


Editor's Choice
Release Date: Apr 19, 2011
In Portal 2 the player returns as Chell, having been in stasis for several hundred years while GLaDOS and the rest of the Aperture Science facility has fallen into disrepair. Chell is awakened by one of GLaDOS's personality cores, and inadvertently wakes GLaDOS; GLaDOS is immediately displeased at Chell's return and begins testing her again through numerous chambers as she rebuilds the dilapidated facility. Portal 2 continues to challenge the player through numerous platforming and physics-based puzzles using the Aperture Science Handheld Portal Device (ASHPD, also dubbed the "portal gun"), a device that can create a temporary wormhole between any two flat surfaces. Other gameplay elements are added to Portal 2 including tractor beams, laser redirection, and special paint-like gels, taken from the Independent Games Festival-winning DigiPen student project Tag: The Power of Paint, that imparts special properties to objects it touches such as increased momentum. Portal 2 also includes a two-player co-operative mode, each player-character a robot that has become self-aware from GLaDOS' influence, and requires the players to work together with their own portal guns to complete each level.
---
Portal 2 - Full Co-op Trailer
---
GameStop Exclusive
Bonus!
Custom Bots - Preorder Portal 2 and receive GameStop exclusive customized skins for the co-op bots Atlas and P-body.
Custom skins for Atlus and P-body, exlcusive for co-op play.
Online Customers: A code with instructions on how to redeem your custom bots will be emailed to you within 2 business days after your order ships.
---
Recent Stories
Gallery
Links
Trending Video Games