Community News: 3rd Strike Online Edition Achievements Leaked!
Posted by: blazemanx Jul 2, 2011 | 3 comments
Tagged: achievement capcom leak news preview street-fighter-3-online-edition
View all stories by blazemanx
---
3rd Strike Online Edition Achievements Leaked come check them out!
This leaked image appears to show the various challenges for unlocking achievements/trophies in Street Fighter III: Third Strike Online Edition. No details or descriptions appear next to the achievements however, so for the moment, good luck guessing what they are.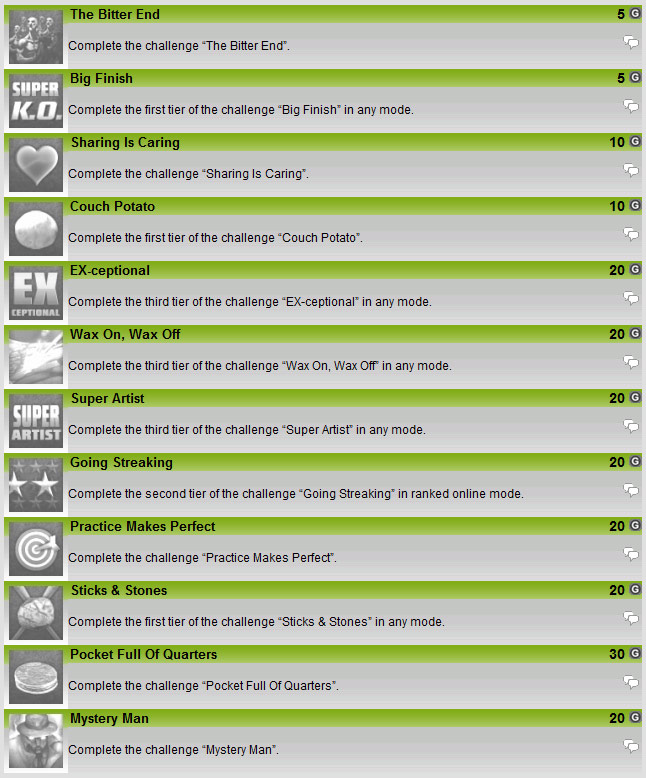 Now that these have been leaked i feel that the release is getting closer and closer. As far as i know capcom has not released a date yet for this game all we know is that it will drop this summer. Let us know what you think and don't be a jimmy.
Source:http://www.fightersgeneration.com/main.htm
Street Fighter III Third Strike Online Edition

17,681 Views
26 Stories


Editor's Choice
Release Date: Aug 23, 2011