Preview: All Elite Wrestling "AEW Games" Reveals Title & 2 New Wrestler Trailers
Posted by: goukijones May 4, 2022 | 0 comments
Tagged: all-elite-wrestling preview
View all stories by goukijones
---
Not sure if this was the "reveal" anyone was expecting.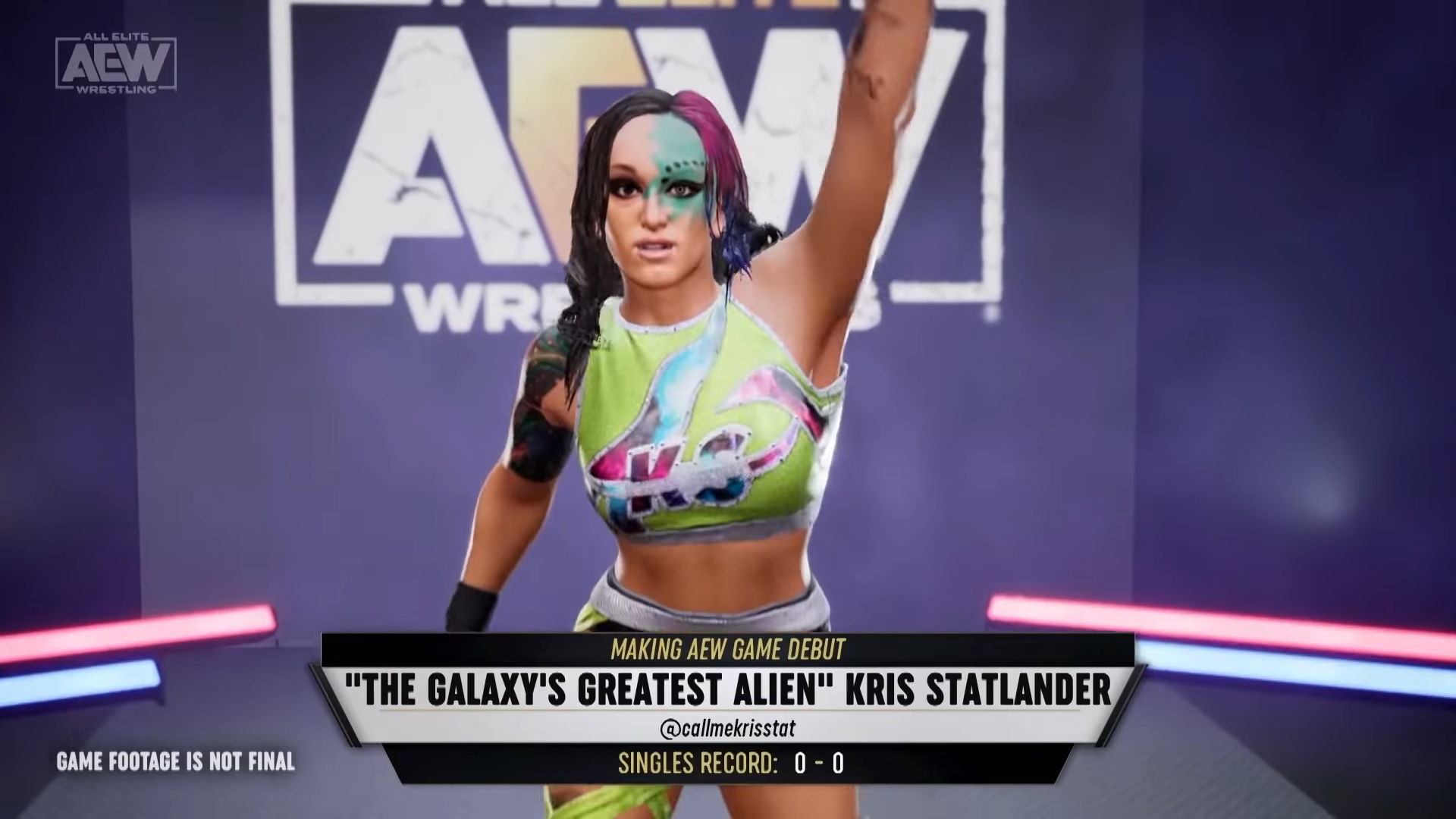 The AEW Console Video Game, now officially named AEW Fight Forever has been in development forever. Originally announced in 2020 with a gameplay reveal showing Chris Jericho, Kenny Omega, and Hikaru Shida. Chris Jericho has some shots taken at him for his model and maybe it wasn't the best reveal at the time.
Today we see 2 new character models. Although, maybe not the best characters to show off right now, we get Kris Statlander "The Galaxy's Greatest Alien", who is currently not going by this gimmick in AEW. Also "The Native Best" Nyla Rose. Both of these models look great! Gameplay looks good as well.
In other news, the official title for the game has been released. AEW Fight Forever. Not a bad title. There was no other information shared today. No release date and no more information on a roster or game modes that will be available. Stay tuned for more updates as we hopefully get closer to the official release date announcement.
---
AEW Console Game – Development Update: Kris Statlander Reveal
AEW Console Game – Development Update: Nyla Rose Reveal

1,689 Views
5 Stories

Release Date: 2023