Amazon.com relists Gran Turismo 5 Collector's Edition
By goukijones — October 20, 2010
Tags: collectors-edition news release-date update
---
Amazon relists the page the exact same way as before. November 2, 2010 is still on according to Amazon. Exclusive car DLC.
As expected Amazon.com has relisted the Gran Turismo 5 Collector's Edition. Last week they had pulled it down and most thought the item was sold out.
The item listing is the exact same. The release date has not been updated either. Today I visited a Gamestop(employees didn't even know of the delay.) The employee told me that the release date had been changed to 01/01/2011. "The holiday season" as some stories reported also last week.
What is the deal with this game? Is Gran Turismo 5 ever going to be released? What is happening?
Exclusive Amazon car. "Pre-order Gran Turismo 5 Collector's Edition and get an in-game Mercedes-Benz SLS AMG Stealth Model car. Offer valid when shipped and sold by Amazon.com, while supplies last."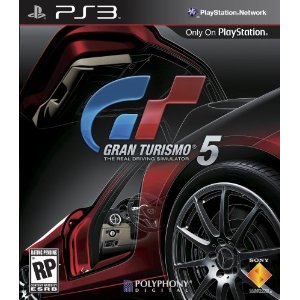 26,149 Views
8 Stories

Release Date: Nov 24, 2010
Trending Video Games