Community Arthvader Fights: Street Fighter III Third Strike Online Edition matches from 9-10-2012
By Arthvader — September 10, 2012
Tags: arthvader-fights chun-li ranked-matches remy street-fighter-3-online-edition video
---
Another day, another set of SFIII Ranked matches. Come on by and watch some matches involving me using everyone's favorite female fighter, Chun-li.
I'm back with evem more ranked matches from Street Fighter III: Third Strike. This time around, I've decided to chang things up and put up my most recent matches involving me using Chun-Li. there is still one match here in which I'll be using Remy. Expect to see some exciting matches this time around.
These Matches were uploaded on September 10, 2012:
---
PonchoPablo510 (Sean) Vs. Arthvader043088 (Chun-li)
Arthvader043088 (Chun-li) Vs. SideDoorBurglar (Ken)
Arthvader043088 (Remy) Vs. The AxIs 88 (Ryu)
Arthvader043088 (Chun-li) Vs SecretHighTier (Remy)
Arthvader043088 (Chun-li) Vs. || SpAz || (Ryu)
---
Tell me what you thinks of these fights? Leave your comments down in the bottom. Don't forget to vote and share. Don't be a Jimmy!!
Other Stories by me:
Gotham City Imposters is now Free-To-Play on Steam
Arthvader Fights: more Street Fighter III Third Stike Online Edition
Borderlands 2 Creature Slaughter Dome DLC Trailer
Elder Scrolls V: Skyrim Heartfire DLC Reveal
Mass Effect 3 Leviathan DLC Trailer
Street Fighter III Third Strike Online Edition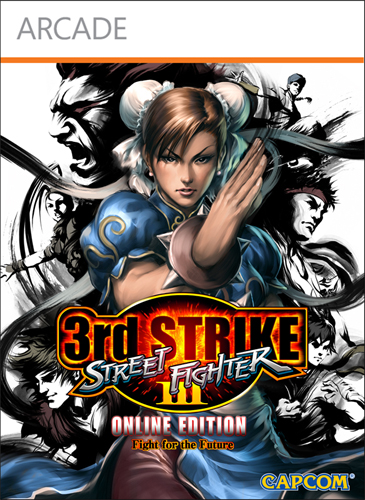 17,832 Views
26 Stories


Editor's Choice
Release Date: Aug 23, 2011
Trending Video Games