Community Bioshock Infinite PAX East demo
By DragonKiss83 — March 13, 2011
Tags: bioshock bioshock-infinite news pax-east pc ps3 video xbox-360
---
Bioshock meets Bionic Commando
For the third game in the series it seems Irrational Games and 2K Games have decided that you would enjoy using a hook to ride rails and jump between them. All I see is a tacky attempt to get you platforming. Maybe it will be fun, but I just don't see it translating well in a FPS.
Check it out for yourself.
You'll be playing through a city in the sky called Columbia in the year 1912. You'll play as a former Pinkerton Agent who is rescuing a girl. Meanwhile the city will be crashing to earch.
The series has been a sci-fi shooter that has those creepy moments that are amplified by being in an out of this world environment and they don't look to dissapoint this time around. So you can look forward to getting your hands on this sometime next year. Meanwhile if you haven't played the first two you can pick them up dirt cheap all over the place.
Now don't be a Jimmy, let's hear what you have to say. Did you like the other two? Are you sick of FPS now?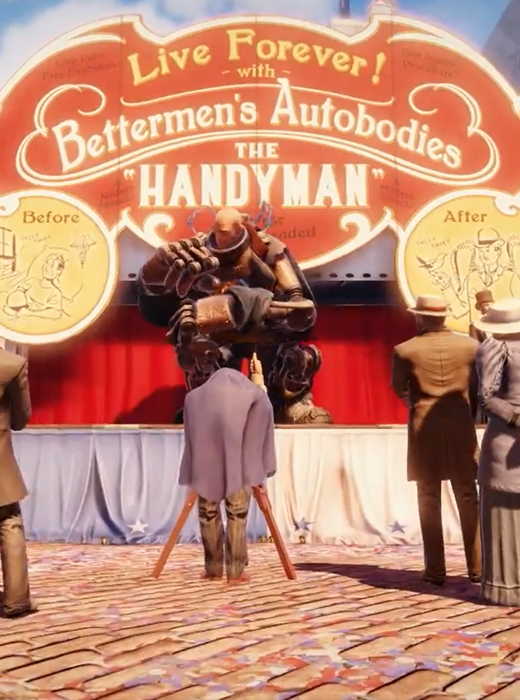 9,240 Views
16 Stories

Release Date: Mar 26, 2013
---
[UPDATED] Mar 13, 2011 10:33:38 AM
Mar 13, 2011 by BatRastered
Fixed Title and URL, linked to catalog, added some tags.
Trending Video Games