Borderlands 3 How Does Instanced Loot Work?
By goukijones — May 8, 2019
Tags: 2019 borderlands demo gameplay press-conference preview
---
From the gameplay reveal stream May 2019.
I'll just want share my highlights from the hour long gameplay demo and playthrough that aired live on the internet. The graphics and design of the game looks like you would imagine a top tier game should look like in 2019. It's beautiful. It showed incredible looking fires and water. Mechanical wise... this is where stuff gets interesting. The addition of sliding at the end of a run and being able to vault up walls is going to add so much depth to the platforming aspect of Borderlands and the treasure hunting. This is all shown early in the video.
---
At the 25:45 mark in the video they drop in a second player for a bit of co-op. This is where Mr. Pitchford explains how "instanced loot" works in Borderlands 3. TLDR: When this feature is turned on it creates a private atmosphere for the invidviual player that nobody else can see. Every chest open has loot that only you can pick up. The cool thing about this is that it also syncs your level in combat. Just like in the video when somebody joins you whether they are over leveled or under leveled, neither of the players should notice the difference. Everybody can just play and join each other without ever having to worry about who picked up what while the other wasn't looking.
Pre-order Borderlands 3. Amazon. GameStop. Walmart.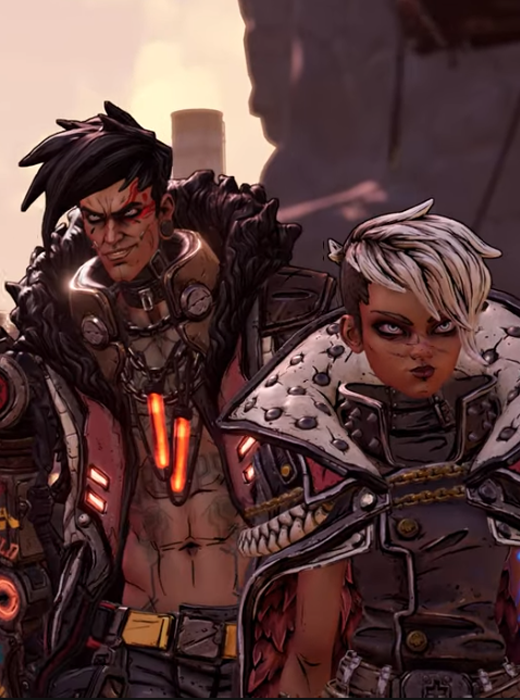 4,777 Views
19 Stories

Release Date: Sep 13, 2019
Trending Video Games