Create Your Gimmick, Cut Promos, Build Your HYPE METER "WrestleQuest"
By goukijones — September 21, 2022
Tags: preview rpg wrestlequest
---
My special move is the Same 5 Moves.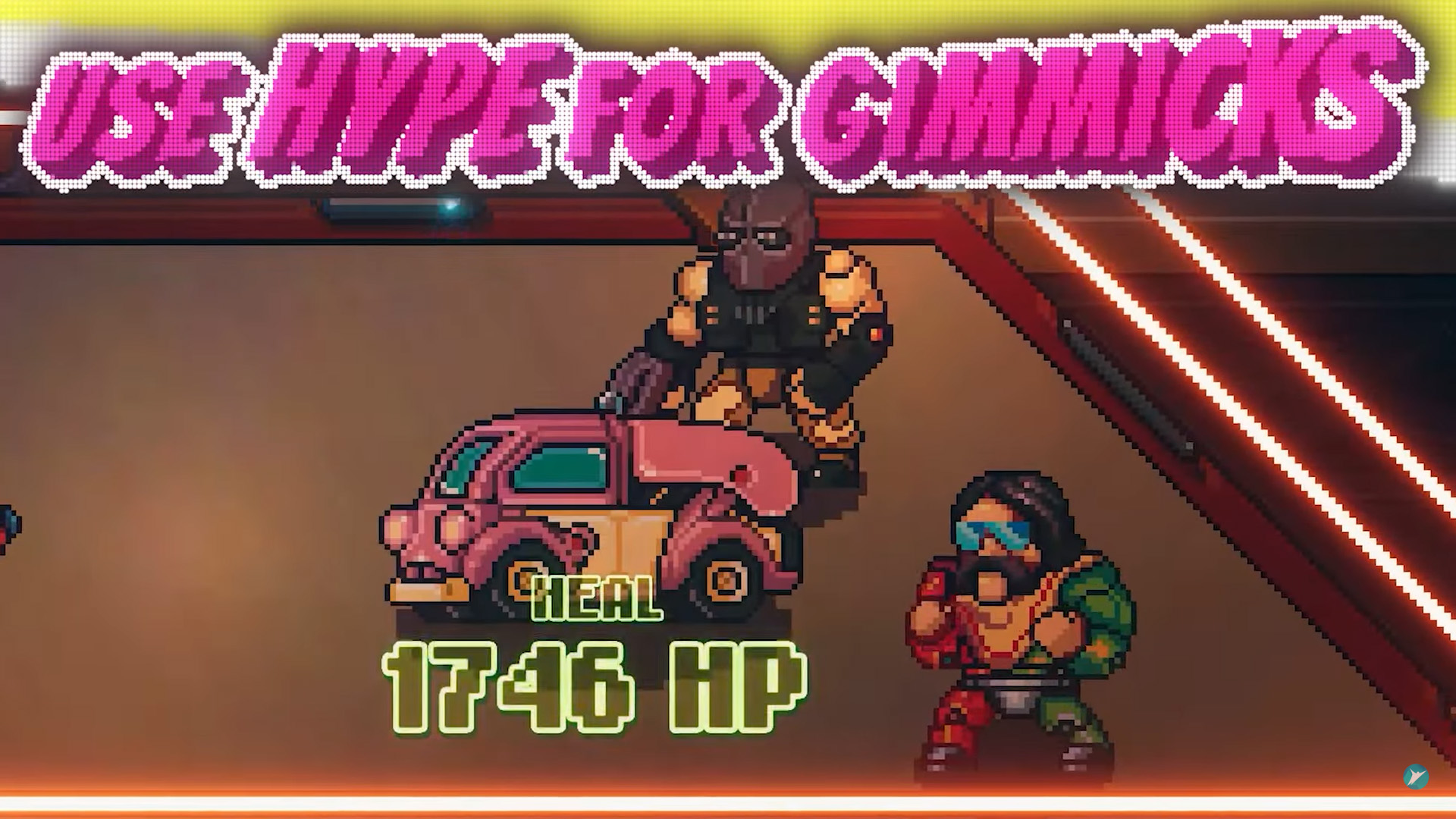 You create everything for yourself in this Professional Wrestling RPG. Create your gimmick, your look, your style, your moves, your entrance. Get hype because it's time to build the HYPE METER! How well you perform during matches raises your hype meter which helps you win the match and win over the crowd. You're on your way to being a wrestling legend in WrestleQuest!
---
Trending Video Games